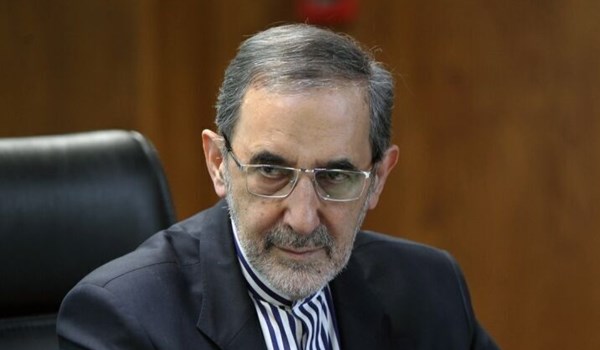 Supreme Leader's top adviser for international affairs Ali Akbar Velayati blasted French Prsident Emmanuel Macron for insulting Prophet Islam's Prophet Mohammad (PBUH), and said that such behavior indicates the poor situation of diplomacy in the European state.
"France is no longer the former country whose presidents played an important role in the world, but the current president is a follower of the Zionists and he does this to satisfy the usurper regime of Israel," Velayati said
"Such behaviors have made Emmanuel Macron hated by the Islamic world, and if he continues his anti-Islamic stances, the Islamic world will punish France and its president as the Muslims will stand up to this insult," he added.
In recent weeks and after a French teacher was beheaded by an ISIL member after he displayed cartoons of the prophet of Islam, French President Emmanuel Macron attacked Islam and the Muslim community, accusing Muslims of "separatism", and he said previously that "Islam is a religion in crisis all over the world".
The incident in Paris coincided with a provocative move by Charlie Hebdo, a left-wing French magazine infamous for publishing anti-Islamic content, which has drawn widespread anger and outrage across the Muslim world.
The caricatures were first published in 2006 by a Danish newspaper Jylllands Posten, sparking a wave of protests.
Meanwhile, 1,000 Iranian academics and university professors in a letter to their French counterparts underlined the need for them to choose the path of "independent rationality" and separate their path from the French officials' support for sacrilege of Islamic sanctities.
"We invite you once again not to be observant about what is going on in French society and politics, and to walk along the lines of your independent rationality and moral conscience, and not permit official politics in France to be subjected to such this ignorance, immorality and imprudence, and force the world to line up against of you, because the life of politicians is short, but the life of nations and their social capital is long," the letter said.
It warned about the fate of human society if freedom is not limited to moral and human constraints and is rooted in vile desires and evil purpose, and added, "There is no human right that has been validated and legalized in contrast and contradiction of the other human beings' rights."
The letter asked the French academics if they do not think that insulting the prophet of God [PBUH] who is respected by over one billion people mean violating their rights?.
"How is it that your president does not adhere to even the most fundamental principles of human rights while, in practice, offers a definition for freedom of speech that is neither compatible with fairness nor the intra-civilization arguments he claims," it said.
"Although Emmanuel Macron, in terms of his political position in France and Europe, finds himself in a situation where he needs such staging and role playing, but undoubtedly what has happened is neither an incident nor can be subsided to this rank."
"Contrary to the biased view of Islam represented by the Western media, this divine religion does not speak through the language of violence, aggression and oppression and does not have a sharp sword in its hand, but respects pure human feelings and emotions and Prefers reasoning, argument and dialogue," it added.
The letter was written after Supreme Leader of the Islamic Revolution Ayatollah Seyed Ali Khamenei in a message to the French youth strongly blasted the destructive role played by French President Emmanuel Macron and his government in supporting hatred against Muslims and spreading Islamophobia, following the recent sacrilege of Islam's Holy Prophet Mohammad (PBUH) in the European country.
The Iranian Leader blasted the role played by the French government in spreading Islamophobia, and raised important questions in his message.
"Ask your President why he supports insulting God's Messenger in the name of freedom of expression. Does freedom of expression mean insulting, especially a sacred personage? Isn't this stupid act an insult to the reason of the people who elected him?" he said in his message.
"The next question to ask is: why is it a crime to raise doubts about the Holocaust? Why should anyone who writes about such doubts be imprisoned while insulting the Prophet (PBUH) is allowed?" Ayatollah Khamenei added.