Iran
Middle East
Leader's Aide Warns against Presence of Takfiri Terrorists in Azerbaijan
Supreme Leader's top adviser for international affairs Ali Akbar Velayati underlined Tehran's steadfast opposition to the deployment of the Takfiri terrorists in Azerbaijan Republic, stressing the significance of regional security for Iran.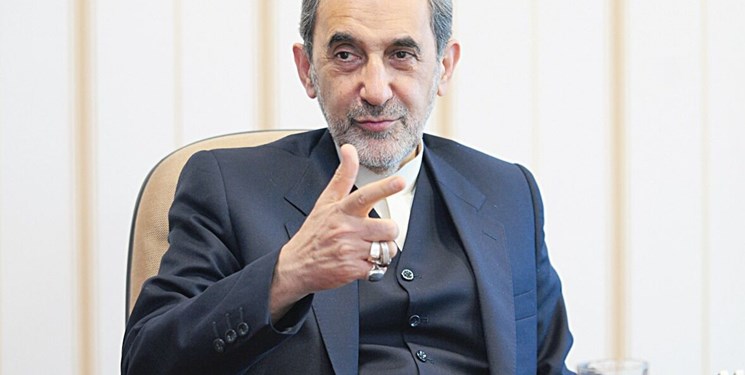 "There is no sense in the presence of Wahhabi and Takfiri terrorists among the Azeri people," Velayati said on Monday, adding, "The Azeri people can liberate their own country and Wahhabi terrorists will never be tolerated at Iranian borders."
"We believe that [protecting] Iran's national security will not be possible without security and calm in neighboring states," he reiterated.
"Iran has common borders with Azerbaijan, Armenia and with part of Azerbaijan in Nakhchivan and no country in the region has such characteristic," Velayati added.
"It is logical for Iran as neighbor of Azerbaijan and Armenia to seriously pursue the issue," he added.
"Supreme Leader of Islamic Revolution Ayatollah Seyed Ali Khamenei had stressed that the occupied part of Azerbaijan should be given back to that country," he said.
In relevant remarks on Monday, Iranian Foreign Ministry Spokesman Saeed Khatibzadeh said that establishment of peace in the Karabakh region will be to the benefit of all the regional nations, but meantime underlined that his nation stands firm against the deployment of any Takfiri terrorists near its borders.
"There have been numerous reports on the presence of Takfiris, but we constantly hear from (official Azeri) sources that these reports are not accurate," he noted, adding that Tehran would not tolerate presence of militants across its borders.
"The Islamic Republic of Iran has played and will continue to play a strategic role in all equations in the region," the spokesman stated, and added, "The only permanent solution to this crisis is to consider the sovereignty of countries and respect borders."
Karabakh is internationally recognized as part of Azerbaijan, but it has been held by ethnic Armenian separatists backed by Armenia since 1992, when they broke from Azerbaijan in a war that killed some 30,000 people.
The conflict re-erupted in late September, becoming the worst fighting in the region in decades.
After weeks of fighting in and around Karabakh, the separatist junta government of the region finally acknowledged last week that it had lost control of the mountain enclave's second-largest city of Shusha and that Azerbaijani forces were closing in on the main city of Khankendi, which Armenians call Stepanakert after a Bolshevik militant in the early 20th century.
Armenia and Azerbaijan eventually agreed to end hostilities earlier this week, under the deal that secured territorial advances for Azerbaijan in Karabakh and seven surrounding districts.
In the meantime, Russia has deployed a peacekeeping contingent to Nagorno-Karabakh, to monitor the implementation of the ceasefire deal.
Moscow announced on Sunday that two Antonov An-124 Ruslan military transport aircraft carrying Russian peacekeepers and equipment had arrived in Yerevan.
"The aircraft delivered 10 BTR-82A armored personnel carriers, logistics equipment, as well as about 30 military personnel from peacekeeping units," the military announced in a statement.
President Vladimir Putin on Saturday called on Azerbaijan to protect Christian shrines in the lands that are being given back to Baku.
Putin "underscored the importance of securing safety and normal church life of these shrines" in a phone call with his Azeri counterpart Ilham Aliyev on Saturday, according to the Kremlin.
Aliyev noted that was how Azerbaijan, the Muslim nation, will act, according to the Kremlin.
Azerbaijan says almost all mosques and other Azerbaijani landmarks have been destroyed by Armenian forces during about 28 years of occupation.