Lebanon
Lebanese army arrested on Friday a major "leader" of al-Nusra Front in Qalamoun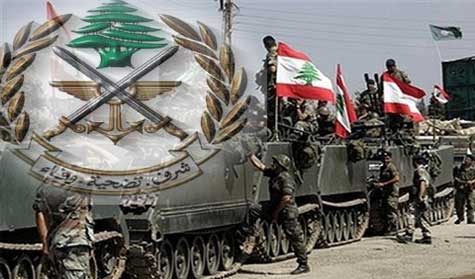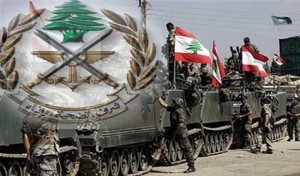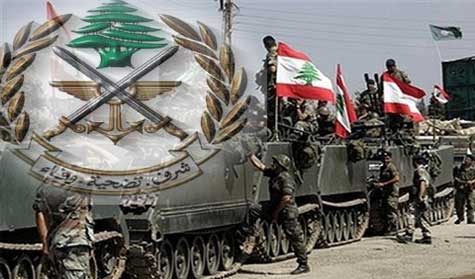 The Lebanese army arrested on Friday a major "leader" of al-Nusra Front in eastern region of Arsal, known as Abu Ahmad Jomaa, a frontrunner of one of the Qalamoun armed groups.
Following the arrest, and in an attempt to release the detainee, gunmen set up barriers inside Arsal town and cordoned off the headquarters of the army's detachment to press for the release of the terrorist 'Jomaa'.
The gunmen attacked government checkpoints and police stations in and around Arsal. Two soldiers were killed in Wadi Hmayyed, and at least one was wounded in Arsal, a security source said.
Gunmen in Arsal
Sources reported that the Lebanese army brought in reinforcements and elements in combat positions in case of any emergency after masked gunmen spread Arsal.
Lebanese Army Command – Orientation Directorate issued a statement confirming the arrest of Imad Ahmad Jomaa on one army checkpoints in the barrens area of Arsal.
During interrogations, Jomaa confessed to belonging to al-Nusra front, the army statement read.
The Lebanese Army vowed to confront what it said was a systematic plan to target Lebanon and its military, saying it would prevent anyone from moving Syria's battle into the country.
Lebanese Army "What happened today is the most dangerous incident Lebanon and the Lebanese have ever faced because it's made clear that there is someone planning and preparing to attack Lebanon as well as planning to sabotage the Lebanese Army and the residents of Arsal," the army said in a statement.
"Armed groups carried out a concentrated attack on the homes of Arsal residents who the army protected … and kidnapped a number of Army soldiers and members of the Internal Security Forces. They took them hostage and snatched them from their homes where they were celebrating the holiday and asked in return for the release of the most dangerous suspect."
The military said the militants were of different nationalities and commended residents of Arsal for assisting the Army in the clashes.
"Everyone should be aware of the danger facing the Lebanon, the Lebanese and its Army because today's events demonstrated that there is a systematic plan to target the country and the incident was not a matter of coincidence.
"The Army will confront such an attack and will not allow Lebanon to turn into an arena of kidnapping, murder and terrorism."