Lebanon
Middle East
Lebanese Army Arrests One of Khalde Ambush Shooters
Lebanese Army announced on Monday the arrest of one of the shooters who were engaged in the bloody ambush which targeted a funeral procession earlier on Sunday.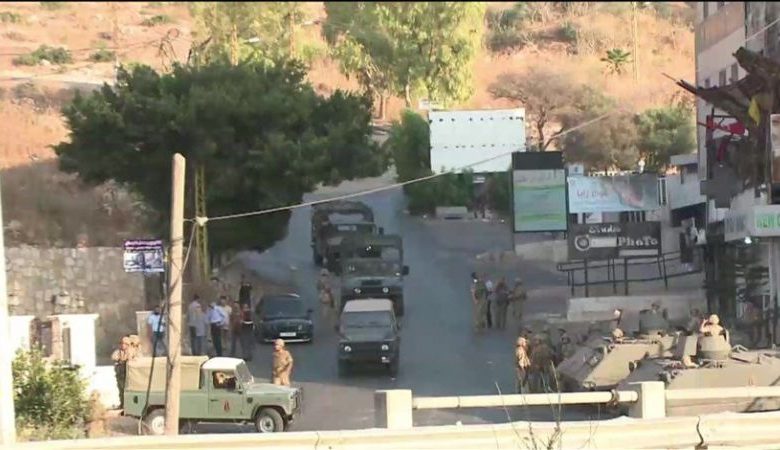 In a statement, the Army Command announced that several raids were carried out in Khalde area, noting that one of the perpetrators of Khalde ambush (A. Sh.) was arrested.
"Competent judicial authorities started to investigate the detainee, with more raids to be carried out in a bid to apprehend other perpetrators," the Army Command said in the statement.
Earlier on Monday, Al-Akhbar Lebanese newspaper reported that the Lebanese Army now has a list which includes the names of shooters who fired at the funeral procession in Khalde.
Funeral procession of Hezbollah member Ali Shebli came under fire by militants linked to Ghosn Arab clan. The bloody ambush killed at least another three people and injured several others.
Shebli was martyred on Saturday when Ahmad Zaher Ghosn fired at him in a wedding, in an incident allegedly described as a "vendetta" shooting. Ghosn family claims that Shebli was responsible for the killing of a 15-year-old Hasan Ghosn in August 2020.
Hasan Ghosn was killed during clashes which erupted after militants of Ghosn family attacked Shebli Center in August 2020 following the arrest of Omar Ghosn, an extremist cleric who ordered to attack the house of Ali Shebli and remove an Ashura banner.