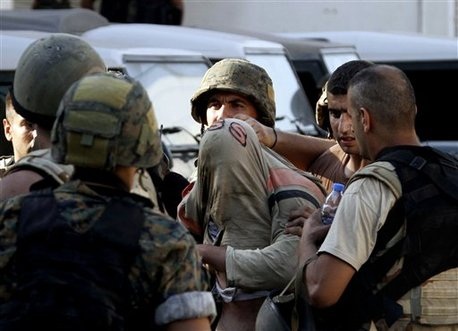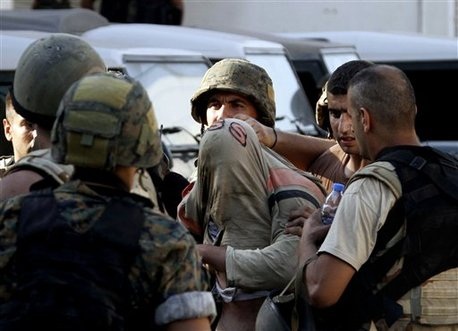 The Lebanese army intelligence arrested the terrorist Omar Ibrahim al-Atrash who is involved in recruiting suicide bombers and in planning the terrorist attacks that have recently rocked the southern suburb of Beirut and Hermel.
Al-Atrash, who hails from Arsal, contacts the gangs that fetch him the stolen cars and forges the documents as well as plates to provide those cars with.
The Lebanese army confiscated some of these documents when it arrested al-Atrash.
The terrorist exploited his religious appearance to move stealthily between Shtoura and Beirut.
Al-Atrash is involved in transferring and guiding the suicide bombers before they move to the southern suburb of Beirut and Hermel.
Al-Atrash, who is affiliated with more than one terrorist group, worked for Sami Al-Atrash's group which is involved in Bir al-Abed and Ruwais explosions. He also worked for Abdullah Azzam terrorist group.
According to the Lebanese Army, Al-Atrash is accused of transferring suicide bombers into Lebanon and of planning explosions across the country.
Al-Atrash also transferred terrorists into Syria and provided those in Lebanon with a safe haven.
Omar Al-Atrash, further, moved to the Syrian town of Flita and Yabroud, where the booby-trapped cars are prepared and sent to the southern suburb of Beirut.