Lebanon
Middle East
Palestine
Lebanese drone entered Israel's airspace, flew back: Military
A drone belonging to Lebanon entered Israel's airspace and later flew back to the Lebanese territory, the Israeli military says.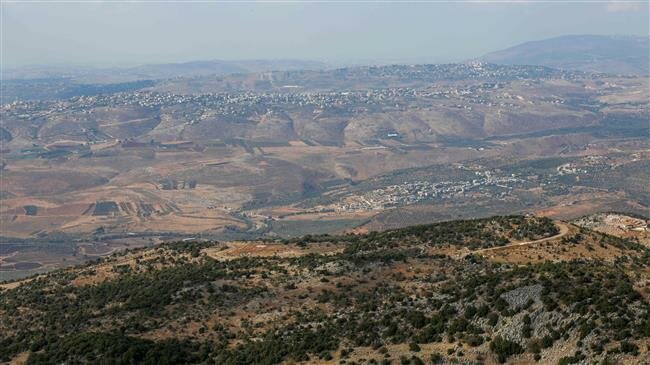 The Israeli military said it was not immediately clear for how long the unmanned aerial vehicle (UAV) was flying over Israel, adding that it was looking into the incident.
Last month, the Israeli military said Lebanon had opened fire on one of its drones in the Arab country's south.
The aircraft was encroaching on the Lebanese airspace in the province of Nabatieh when "appropriate weapons" were fired at it, according to Al-Mayadeen television channel and Unews Press Agency.
The Hezbollah resistance movement later claimed responsibility for targeting the drone, saying they chased it away from Lebanon's airspace.
The new development comes amid heightened tensions between Hezbollah and Tel Aviv.
Israeli reconnaissance drone violates Lebanon's airspaceLebanon says Israel has violated its territory by flying a reconnaissance drone over Beirut's southern neighborhood at the weekend.
On August 26, Hezbollah said Israel had sent two drones into Lebanon on a bombing mission the previous weekend.
According to the resistance movement, one of the drones hit a Hezbollah media facility in a southern Beirut neighborhood, while the other which appeared to have been sent by Israel to search for the first one, went down in an empty plot nearby after being detonated in the air.
Following the drone raids, Hezbollah Secretary General Sayyed Hassan Nasrallah vowed in a televised speech that fighters of the resistance movement would counter any further violation of the Lebanese airspace by Israeli drones, warning Tel Aviv immediately halt such breaches.
Israel frequently violates Lebanon's airspace. Beirut has, so far, sent several complaints to the United Nations about Israeli drones and jets breaching its airspace.
Security Council Resolution 1701, which brokered a ceasefire in the war of aggression Israel launched against Lebanon in 2006, calls on Tel Aviv to respect Lebanese sovereignty and territorial integrity.
In 2009, Lebanon filed a complaint with the UN, presenting over 7,000 documents pertaining to Israeli violations of Lebanese territory.