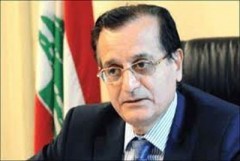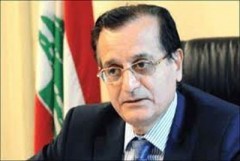 Lebanese Foreign and Expatriates Minister Adnan Mansour on Monday reiterated rejection of any foreign intervention in Syria's domestic affairs, underlining "it destabilizes the situation in the region."
"The resolutions issued by the Arab Ministerial Council on Sunday were very dangerous, particularly the article which calls for offering all forms of financial and political support to the Syrian opposition," Mansour said in an interview with SANA correspondent in Beirut.
"That support involves a number of points, among them military, armament and money," he added.
Mansour made clear that the Arab Ministers demand to deploy Arab-international forces in Syria to keep peace is not understood, underlining that resorting to the outside means international intervention in Syria's internal affairs.
He rejected infiltration of persons and weapons into Syria, adding that the Lebanese army was deployed along the borders to preserve stability and security.