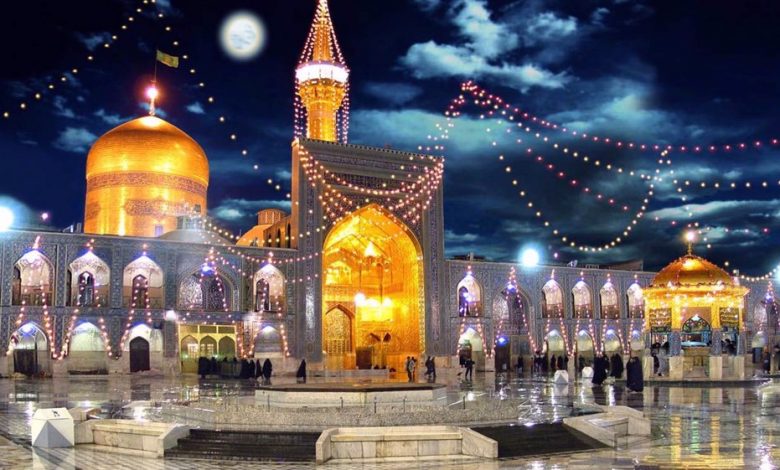 Different Lebanese groups have condemned the recent US blacklisting of Astan Quds Razavi (AQR), an organization based in the Iranian city of Mashhad that manages the holy shrine of Imam Reza (AS), the eighth Ahlul-Bait Imam.
On Wednesday, the US Treasury Department added the AQR as well as its custodian Ahmad Marvi to its sanctions list.
Secretary of State Mike Pompeo claimed that the institution enabled Iranian officials to "exploit a system of ownership over a wide range of sectors of Iran's economy."
The sanctions freeze any US assets of the religious foundation and generally bar Americans from doing business with it.
In a statement released on Saturday, Lebanon's Hezbollah resistance movement denounced Washington's blacklisting of Astan Quds Razavi as a "foolish act" that desecrates Islam and spiritual principles.
The US move "surpasses all political differences and amounts to clear announcement of enmity towards to religious beliefs. It also represents the moral collapse of the US administration," Hezbollah's Media Relations Office said.
"It seems that US Secretary of State's level of madness and hatred have been considerably increasing as the presidential term (of Donald Trump) is coming to an end," it added.
"Blacklisting and imposing sanctions on Astan Quds Razavi and its custodian Sheikh Ahmad Marvi is an unprecedented move. This site is a holy place that has been for years a destination for millions of pilgrims from all over the world."
Additionally, the Amal movement led by Lebanese Parliament Speaker Nabih Berri, called on the US administration to undo its measure against the Iranian organization.
The political party stressed that the desecration of sanctities is a "hostile act," which provokes the feelings of Muslims and necessitates a response from all nations because it infringes on religious creeds and violates the international law as well as humanitarian values.
The Supreme Islamic Shia Council of Lebanon also said that the illegitimate US decision targets the religious sanctities and comprises an act of unprecedented, serious hostility.
It further called on the US administration to abandon its hostile approach, saying the Astan Quds Razavi reflects a sublime religious value for the Muslims and a cultural value for the entire humanity.
The council also urged the United Nations Educational, Scientific and Cultural Organization (UNESCO) to condemn the US decision and assume its responsibility in preserving the cultural landmark.
Iran has been under a series of illegal sanctions imposed by the US since 2018, when President Donald Trump withdrew Washington from the 2015 nuclear deal, officially known as the Joint Comprehensive Plan of Action (JCPOA).
The US unleashed the so-called maximum pressure campaign and targeted the Iranian nation with the "toughest ever" restrictive measures.
In recent months, Washington has been tightening its oppressive sanctions against the Islamic Republic in order to make it more difficult for the incoming administration of Joe Biden to rejoin the JCPOA.
---