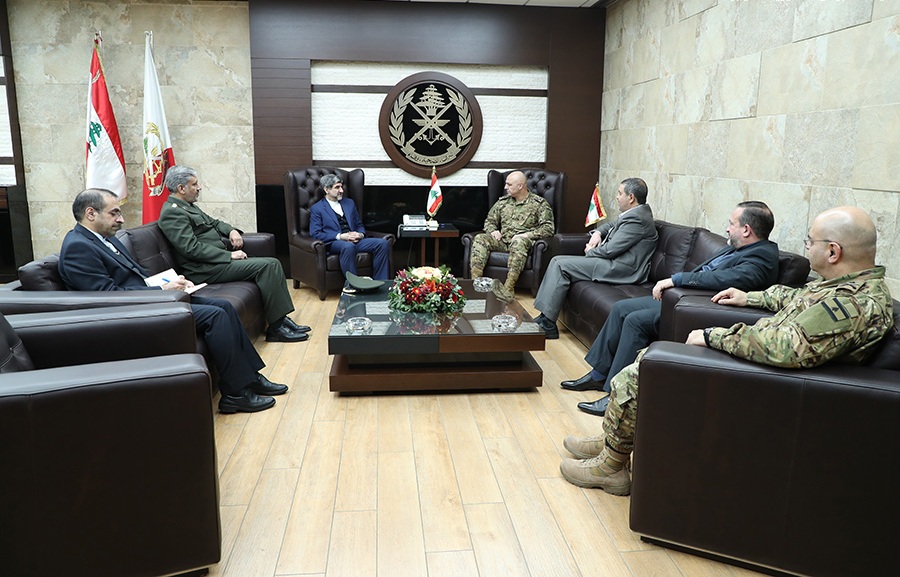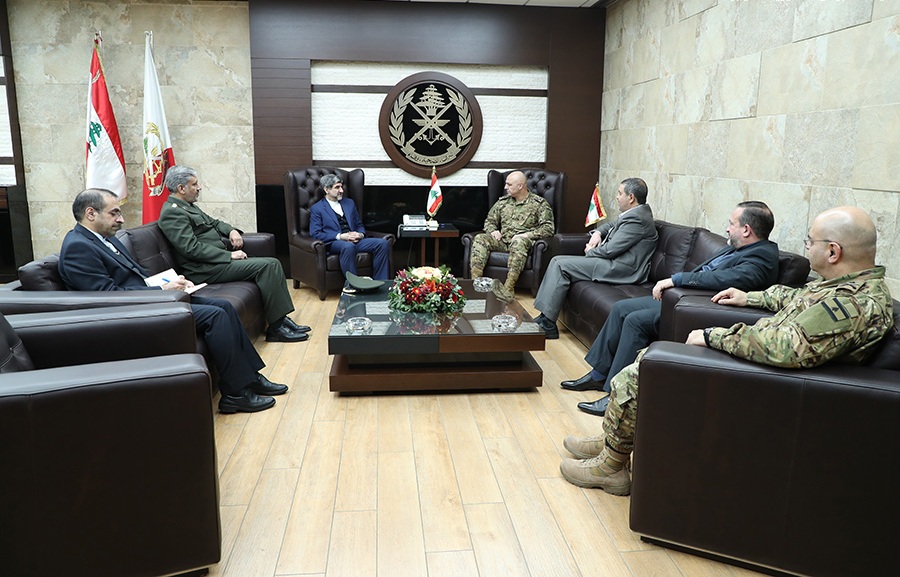 Iran's Ambassador to Beirut Mohammad-Jalal Firouznia held talks with Lebanese Army Commander General Joseph Aoun Thursday on the latest military and security developments in both Lebanon and the region.
During the talks which were held in the Lebanese capital, the two sides also discussed mutual cooperation.
As Iran's Firouznia said at the talks, the Islamic Republic supports Lebanon's territorial integrity and national sovereignty.
The ambassador also expressed Iran's readiness to send all kinds of help to Lebanon to counter Zionist regime's threats and the Takfiri terrorism as well.