Lebanon
Middle East
Syria
Lebanese MP warns of West's 'deep plan' for Syrian refugees
The West's opposition to the return of Syrian refugees to their home country now that Daesh and other terrorist groups have been defeated shows that "a deep plan" is in the works about Syria's upcoming presidential election, says deputy speaker of Lebanon's parliament.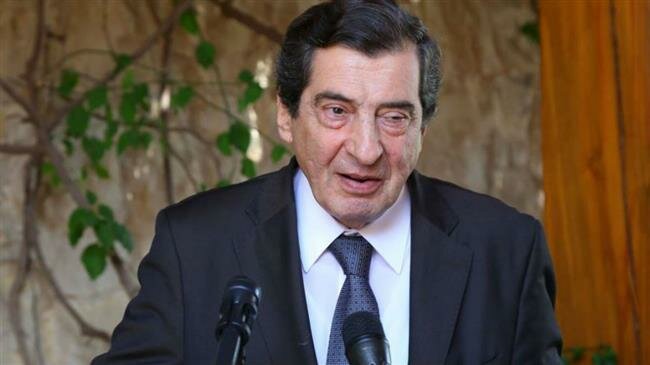 Speaking to the Al Mayadeen TV, Elie Ferzli said Monday that "some parties" had floated the idea of giving Syrian refugees an alternative homeland in Lebanon because they were waiting for new developments in the region.
The United Nations High Commissioner for Refugees (UNHCR) says it has registered over 950,000 Syrians who have crossed the border to Lebanon after fleeing war in their country. Unofficial reports put the number at well above 1 million.
'Weapons in exchange for opposing return of refugees'
Ferzli said some parties in Lebanon had agreed to resist any proposal to send back the refugees in exchange for weapons and equipment.
He noted that there have been proposals on returning the Syrian refugees and keeping Palestinians who are residing in the country instead, while the UN has been doing its utmost to keep the Syrian nationals in Lebanon.
He noted that Lebanon's security agencies together with Hezbollah and other resistance groups were working to foil all plots that revolved around the Syrian refugees.
200k Syrians have returned from Lebanon since 2017Lebanon's economic woes do not make for a favorable place to live for the Syrian refugees.
Ferzli's remarks came days after Hezbollah Secretary General Sayyed Hassan Nasrallah reiterated his stance that Syrian refugees should return to their home country.
"The Lebanese are united on helping the Syrian refugees return," he said.
The issue of Syrian refugees has greatly divided Lebanese politicians.
While Hezbollah, President Michel Aoun's Free Patriotic Movement and their allies have been calling for their immediate return, Prime Minister Saad Hariri's Future Movement and his allies say they should only return once a political solution is found to the crisis in Syria.
Nasrallah said that "the real reason for the differences … is linked to the upcoming Syrian presidential elections," noting that the issue had been marred by sectarianism.
In early 2018, Russia, which together with Iran and Hezbollah has helped fight terror in Syria, announced an initiative to facilitate the large-scale return of the refugees in Lebanon. However, several Lebanese officials questioned Russia's intentions.
According to Nasrallah, the US and its allies, along with several Arab states in the region, do not want the refugees to return before the elections in Syria.