Lebanon
Lebanese MPs divided over choosing next president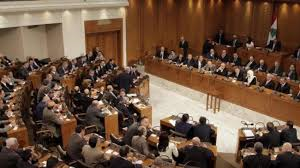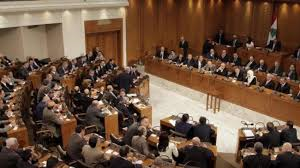 With just a few days left for electing Lebanon's next president, lawmakers are still at loggerheads over choosing the leader, Press TV reports.
The term of Lebanese President Michel Sleiman will end on May 25, raising fears that the country is forced to enter into a presidential vacuum.
In recent days, media outlets have been focusing on the possibility of extending Sleiman's term.
The March 14 Alliance, along with some Western and regional countries have voiced support for extending Sleiman's term if a consensus candidate is not found.
However, various political groups in Lebanon have expressed their opposition to such a move.
Hezbollah's deputy secretary general, Sheikh Naim Qassem, said on Tuesday that extending the term of Sleiman is unlikely to happen.
"Proposals to extend President Michel Sleiman's term are behind us," Qassem stated, adding, "Renewed talk about extension [of his term] is nothing more than unworkable hopes."
A quorum at the parliament must be reached immediately after the president's term ends in order to avoid a vacuum at the country's top post.
Lebanese lawmakers have so far failed to elect a new president in their last three sessions. Speaker Nabih Berri has called for a fourth electoral session to be held on Thursday