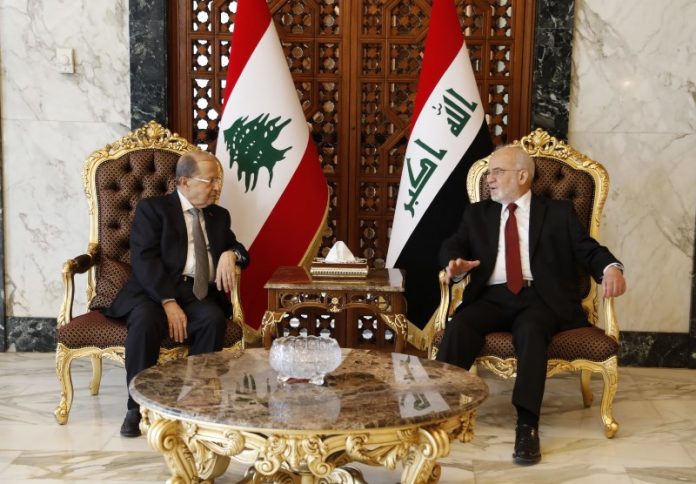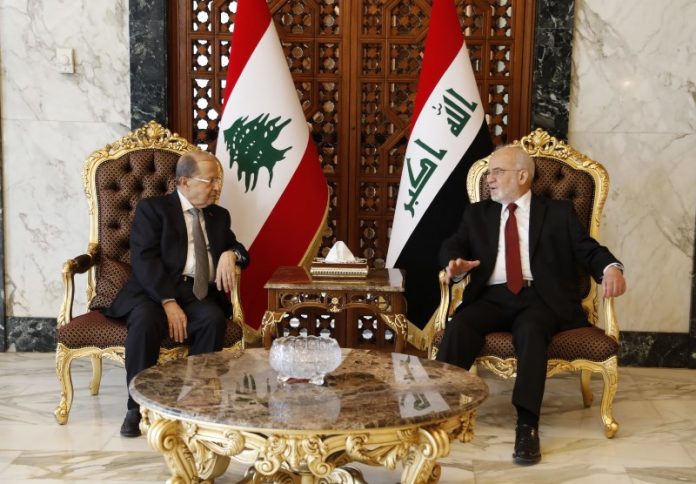 Lebanese President, General Michel Aoun, arrived at the Peace Palace in Baghdad, today, where a reception was held for the start of the Lebanese-Iraqi talks.
President 'Aoun and his Iraqi counterpart Fouad Masoum then held a joint press conference in the wake of a round of talks held between the two sides at the Peace Palace in Baghdad.
 The Iraqi President stressed that "relations between the two countries are historical, cultural, political and ideological. There are common interests between us. After the regime change in Iraq, we began to seek balance and thus resorted to the Lebanese model."
Masoum pointed out that the meeting's discussions dealt with "the issue of facilitating access to both countries for the Iraqis and the Lebanese."
"We welcome Aoun and the delegation accompanying him," he added.
For his part, The Lebanese President thanked Iraq's hospitality and praised its rich culture.
"We have had constructive talks that reflect the history of the two countries," Aoun said.
"Iraq suffered great terror and there had been similar suffering in Lebanon imposed by the forces of darkness. We have succeeded in defeating those forces the same way Iraq succeeded in expelling Daesh from Mosul and other areas," he said.
"We have reached a point where we need to exert joint Arab efforts so as to expel terrorism from Arab countries and combat the causes and factors facilitating the existence of terrorist ideology. We also seek to boost bilateral relations that bind our two countries," President Aoun went on to say.