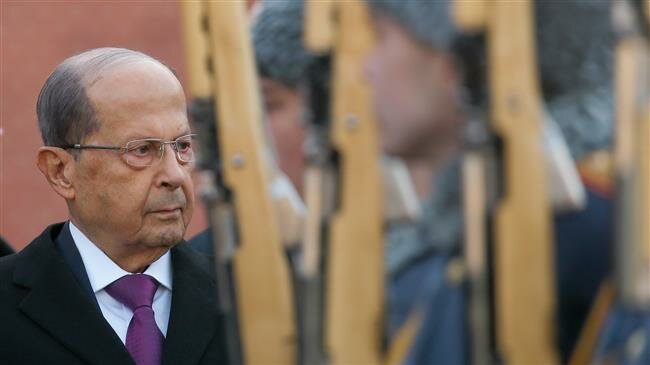 Lebanese President Michel Aoun says Israel's recent drone strikes in Lebanon amounts to "a declaration of war" against the Arab country, vowing that Lebanon will defend its sovereignty against the Israeli aggression.
"What happened was similar to a declaration of war, which allows us to resort to our right to defending our sovereignty," Aoun's office quoted him as saying during a meeting with the United Nations Special Coordinator for Lebanon Yan Kubish on Monday.
The Lebanese president's remarks came a day after two drones crashed in Beirut's southern suburbs.
According to the Lebanese Resistance Movement, Hezbollah, the first drone had fallen on a building housing Hezbollah's media office in Dahieh suburb. The second drone, which appeared to have been sent by Israel to search for the first one, had crashed in an empty plot nearby after being detonated in the air, it added.