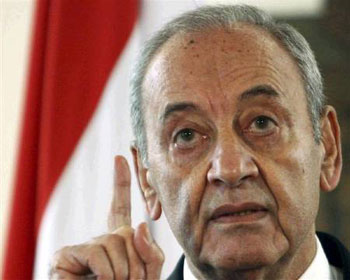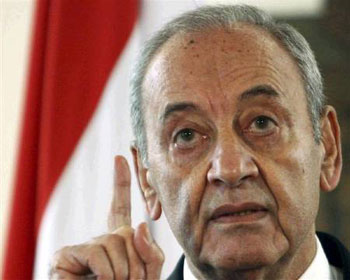 Lebanese Speaker of Parliament Nabih Berri received a group of MPs in his weekly Wednesday meeting, during which he discussed the outcomes of his latest visit to Cyprus. Berri also cited the negotiations he held with Cypriot officials over Lebanon's right to its maritime economic borders.
According to MPs present at the meeting, Berri stated that regardless of his position as Lebanon's Speaker, "there has been an assault against Lebanon's right to its economic maritime zone, and when such an assault takes place, it is everyone's duty to confront it, and do their best to prevent it".
Speaker Berri also regarded the coordination between him, Lebanese President, Prime Minister, and Energy and Water Minister in this context, reaffirming, "I sensed an understanding from the Cypriot President towards the Lebanese stance over Lebanon's economic zone borders".
Moreover, Berri indicated that the Cypriot Foreign Minister will visit Lebanon on March 15 to follow up this file.
Also, Lebanese Speaker stated, "The understanding that took place previously, regarding identifying the three-dimensional [focal] point in the economic zone, contains a flaw which is supposed to be amended to guarantee Lebanon's right in this zone".