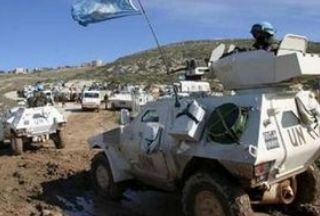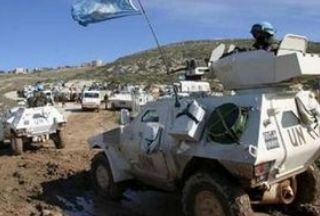 Angry Lebanese villagers have blocked UNIFIL vehicles from entering a village in south Lebanon over the arrest of a local youth by the French patrol.
The villagers of Kabrikha were outraged after a French UNIFIL (United Nations Interim Force in Lebanon) patrol arrested a youth following an argument on Saturday.
According to reports, the villagers stopped two UNIFIL vehicles, including an armored personnel carrier, and threw eggs and rocks at the French convoy.
UNIFIL forces then took the young man who opposed their presence to the nearby town of Toulin where they were also met with angry residents.
The residents clashed with the French forces after the convoy began to take photos of their houses, IRIB reported on Saturday.
Stones were also hurled at UNIFIL forces in the town where a local man and a UNIFIL member were also injured.
The latest incident was drawn to a close after Lebanese army forces intervened and settled the issue with the release of the youth.
"We don't accept this act by the UN peacekeepers and this is a message to the Israelis that we are brave and we can defend ourselves," one of the protesters said.
UNIFIL troops are under a UN mandate to patrol the south Lebanon area but locals have accused them of provocative acts.
The Islamic movement of Hezbollah in Lebanon has urged UNIFIL troops to stick to their directives, following a wave of recent protests by villagers.
"UNIFIL should always carry out its role… in a way so as not to arouse mistrust and worry of citizens as was the case during the latest exercises," AFP quoted Hezbollah Deputy Secretary General Sheikh Naim Qassem as saying recently.
The French forces "must stick to their mission as prescribed by (UN Security Council) Resolution 1701. Then there will be a return to normal," he further said.