Lebanon
Lebanese youths renew allegiance to Resistance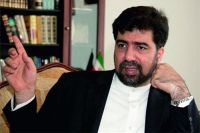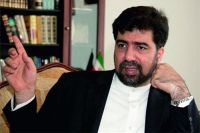 The Lebanese youths' representatives, in a meeting with Iran's ambassador to Beirut, have emphasized solidarity with and allegiance to the ideals of the Islamic Revolution as well as Resistance.
According to IRNA, some 20 members from different Shiite, Sunni, Christian, and Druzi parties and societies met and conferred with Ghazanfar Roknabadi at Iran's embassy building.
The Iranian ambassador, in the meeting, took note of 72 percent participation of the Iranians at the presidential election boxes as a great political epic and said that support for justice and restoration of the trampled rights of the innocent people is among the central plank of Iran's foreign policy.
He then talked about the massive presence of the people in the 22nd of Bahman rallies, reiterating that dignity and glamour of the sacred Islamic system is indebted to steadfastness of the Iranian nation in the way of justice and ideals of the Islamic Revolution.
In further remarks, the Iranian ambassador said that Tehran pays special attention to the issues of Muslims, the oppressed, and Resistance in front of the Zionist regime's expansionist behavior and was confident that the ploys of the Global Arrogance and those supporters of the Zionist regime in a bid to damage the Resistance bastion were doomed to failure.
Iran's ambassador to Beirut, Ghazanfar Roknabadi, then shed light on the nuclear talks between Iran and the 5+1 Group, saying that Tehran pursues peaceful use of nuclear energy and refutes hindrances in the way of scientific progress and prosperity.