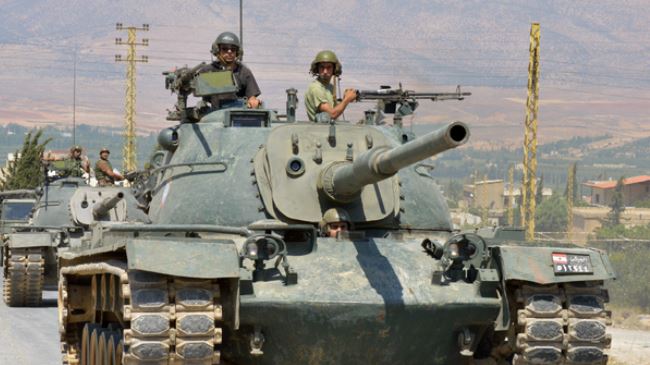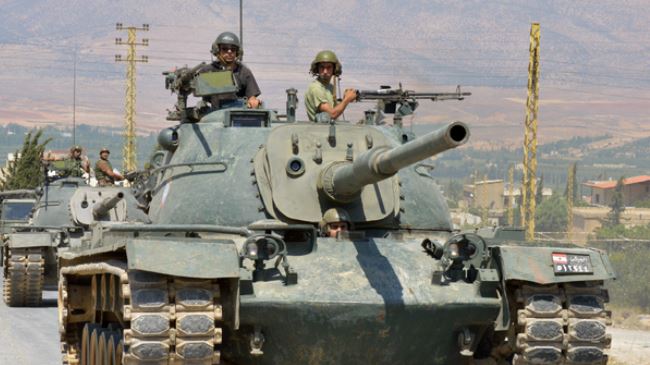 Lebanese army says its forces have foiled a terrorist plot to infiltrate into one of its bases near the town of Arsal on the border with Syria.
The army said in a Thursday statement that troops repelled a midnight attempt by "an armed terrorist group" to infiltrate into an army base in Wadi Hmeid, a rugged region on the outermost edge of Arsal, the Lebanese newspaper The Daily Star reported.
The statement added that the army forces briefly clashed with the infiltrators, forcing the "terrorists to withdraw and flee toward the highlands."
The military further said an army post in the Arsal neighborhood of Masyada was also targeted from "inside a Syrian refugee camp near the [army] site."
The army returned fire with the troops chasing the assailants.
The al-Qaeda-linked al-Nusra Front and the ISIL Takfiri militants overran Arsal, situated 124 kilometers (77 miles) northeast of the capital, Beirut, in August, killing and capturing more than three dozen soldiers and security forces. They have executed at least three of the hostages.
The Takfiri terrorists demand the release of a number of militants in Lebanese jails in exchange for the captive Lebanese soldiers and policemen.
Over the past months, Lebanon has been suffering from terrorist attacks by al-Qaeda-affiliated militants as well as random rocket attacks, which are viewed as a spillover of the conflict in Syria.
Syria has been gripped by deadly violence since 2011 with ISIL Takfiri terrorists currently controlling parts of it mostly in the east and north.