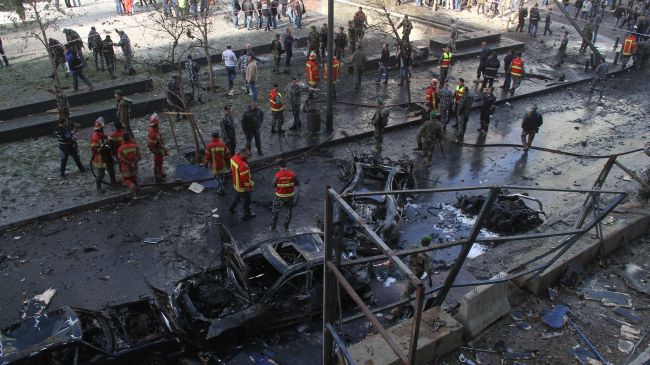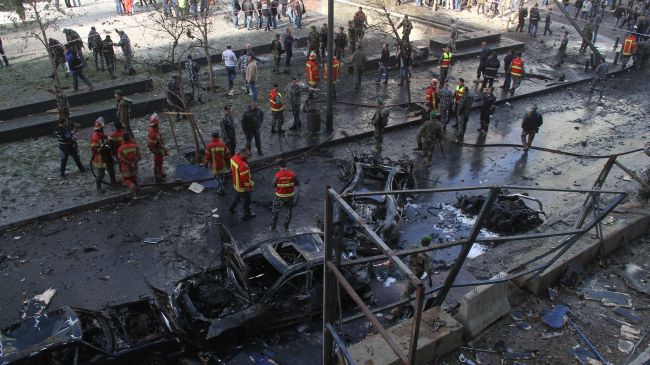 Lebanese soldiers have killed a member of al-Qaeda-linked group Abdullah Azzam Brigades in the country's eastern Bekaa Valley.
The army said in a statement on Thursday that Ibrahim Abdel Moati Abu Moaylaq was killed by soldiers after he opened fire on them.
"While carrying out searches for individuals suspected of involvement in terrorist acts, particularly car bombings, and after receiving a tip, the army set up a checkpoint on Wednesday afternoon to arrest…Ibrahim Abdel Moati Abu Moaylaq," the statement added.
The army also said Moaylaq hit a soldier while trying to flee the scene in his car, and then "opened fire on the checkpoint to cover his escape, wounding an officer."
The soldiers "responded with fire mortally wounding him, while his accomplice was able to escape," the statement added.
It noted that Moaylaq belonged to the Abdullah Azzam Brigades and had ties to the so-called Islamic State of Iraq and the Levant (ISIL).
The man was coordinating with an ISIL leader in Syria to ease the transfer of "bombers into Lebanon to carry out attacks," the statement said.
The Abdullah Azzam Brigades' leader was Majed al-Majed who died earlier this month after being arrested in connection with bombings outside Iran Embassy in Beirut.
Some 25 people, including Iran's cultural attaché to Beirut, were killed and 150 others injured in the attacks on November 19, 2013.