Lebanon
Lebanon: Death Penalty for Collaborators with ''Israel'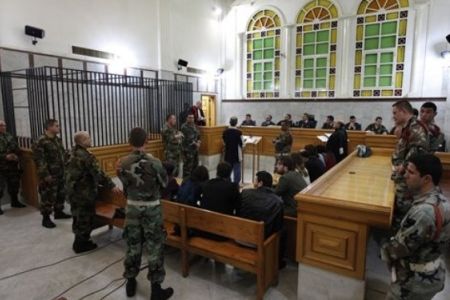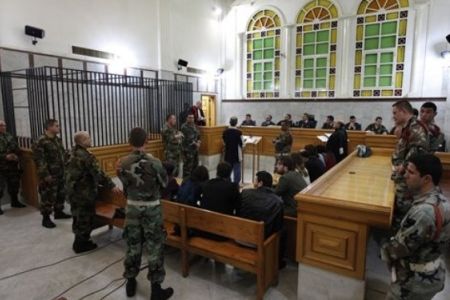 The Lebanese Permanent Military Court headed by Brig. Gen. Nizar Khalil issued Friday a death sentence for three Lebanese collaborators with "Israel", and two years hard labor for another.
Haitham and Sahira Sahmarany, along with Mohammad Amine Khazaal received capital punishment for dealing with the "Israeli" state.
In the details, Sahmarani, a retired Internal Security Forces first sergeant, received the punishment on charges of collaboration with the Zionist Entity. Upon his arrest in 2009 Sahmarani confessed to collaborating, along with his wife, with the Mossad. With the help of his sister who had fled to "Israel" in 2000, Sahmarani began his relation with the "Israelis" in 2004.
The sister, Sahera al-Sahmarani, and her husband Mohammed Amin Khazaal were sentenced to death in absentia on Friday.
However, only Haitham was in custody, while the other two were tried in absentia. In her turn, Raghida Daher got a two-year-hard labor sentence for the same crime.
Brigadier Nizar Khalil announced his final verdicts before his retirement tomorrow.