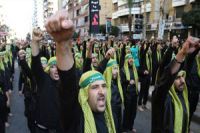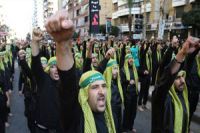 Lebanese troops have detained five Syrian nationals in the southern town of Nabatieh as they were preparing explosives to be used against mourners commemorating the martyrdom anniversary of Imam Hussein (PBUH), the grandson of Prophet Muhammad (PBUH), on the Day of Ashura.
According to Press TV, the English-language newspaper the Daily Star reported on Saturday: The five Syrians were captured in the al-Maslakh neighborhood of the town, situated 57 kilometers (35 miles) south of Beirut, on Friday.
Lebanese mourn the martyrdom of Imam Hussein (PBUH) by holding ceremonies in Beirut's southern suburbs, the Bekaa Valley, and several towns in the south.
Nabatieh usually holds the largest ceremony in the country.
The ceremonies commemorating the martyrdom of Imam Hussein (PBUH) and his 72 companions will reach their climax on the Day of Ashura — the tenth day of the Islamic lunar month of Muharram.
Ashura, which occurs on Sunday, November 25 this year, is the anniversary of the day in 680 CE when thousands of forces of the despotic Umayyad caliph Yazid ibn Muawiyah martyred The Third Infallible Heir of Prophet Mohammad (SAWA), Imam Hussein (PBUH) and his 72 steadfast companions in Karbala, Iraq.
Hundreds of thousands of people flood Karbala for the Ashura religious rituals every year.