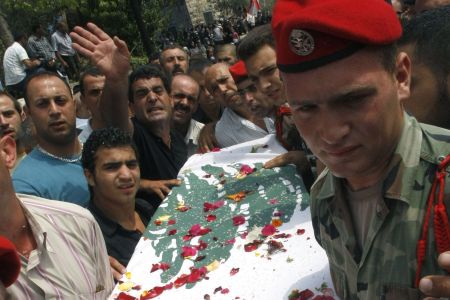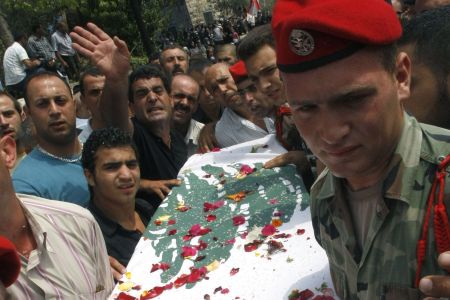 Lebanon's Army officially holds Israel responsible for ignition of the recent crossfire between the two sides, which left four Lebanese dead.
The Army said in a statement that the fighting erupted after an Israeli patrol unit on Tuesday breached a border fence and moved into Adeissah village in southern Lebanon, Press TV's correspondent in Lebanese capital, Beirut, reported.
The United Nations Interim Force in Lebanon, mandated to maintain the security of Lebanon's southern border with Israel, then intervened to stop the forces but the Israeli unit continued to proceed, prompting light Army fire, the correspondent quoted the statement as saying.
Confrontation subsequently erupted with the Israeli forces using machineguns and tanks shells on Army bases and local residences, it said.
Three Lebanese soldiers, a Lebanese journalist from the Beirut-based al-Akhbar newspaper and a senior Israeli officer died during the exchange of fire, the worst of its kind since Israel's 2006 war on Lebanon.
Lebanon's President Michel Sleiman, Prime Minister Saad Hariri as well as Iranian and Jordanian officials have voiced their condemnation of the invasion.
Hezbollah's Secretary General Seyyed Hassan Nasrallah has also said that the Lebanese resistance movement would act to curb Israel's potential acts of aggression on Lebanon's Army.
Hezbollah fought off Israel's 33-Day War against Lebanon in 2006, which killed about 1,200 Lebanese, most of them civilians.