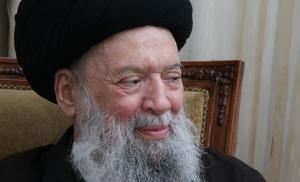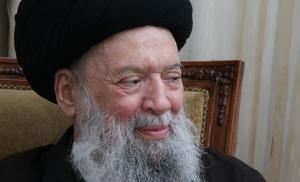 Hizbullah mourns Sayyed Mohammed Hussein Fadlullah saying he was one of the greatest supporters of Islamic unity, combating division and strife.
In a statement, Hizbullah called for the greatest participation in Sayyed Fadlallah's funeral, announcing three days of mourning.
In a statement offering his condolences, Speaker Nabih Berri said that the Islamic nation has lost "a leading advocate of Muslim unity and a resounding voice supporting what is right and just, and resisting injustice and aggression."
Berri praised Sayyed Fadlallah as one of the most prominent pillars of coexistence among cultures and religions in Lebanon. "He was a backer of the resistance until his last breath," he added.
Prime Minister Saad Hariri also mourned Sayyed Fadlullah saying that Lebanon has lost "a major national and spiritual authority that has effectively contributed to consolidating the values of right and justice to resist injustice."
In a statement, Hariri said Sayyed Fadlallah was known in the world for his "courageous attitudes and solid commitment."
Meanwhile, the Higher Islamic Shiite Council mourned the death of Grand Ayatollah Sayyed Fadlallah "who spent most of his life serving Islam."
For his part, Grand Mufti Sheikh Mohammed Rashid Qabbani mourned Sayyed Fadlallah saying he was a great scholar among Muslim jurisprudents.