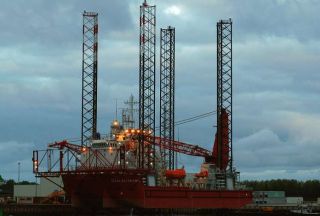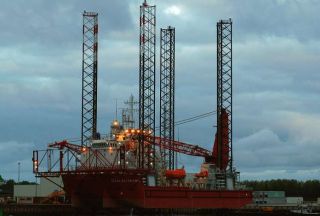 Beirut raises concerns as Israel plans to drill for gas near Lebanon's territorial waters, saying its own potential reserves will be affected.
Lebanon said on Monday that it is seeking quick approval of draft legislation for offshore drilling during a parliamentary session on Tuesday before sending the measure onto the full legislature.
The move comes in response to a US-Israeli consortium's announcement of the discovery of major gas reserves in Lebanon's territorial waters.
Israel plans to drill for oil and gas in Lebanon's sovereign territory, Lebanon's An-Nahar newspaper reported on Monday.
After a parliamentary meeting, Lebanese Water Resources Minister Jebran Bassil said he expects the parliament to pass the measure quickly.
But it is important to demarcate the maritime border with Israel to prevent the Israelis from encroaching on Lebanon's sovereign territory, he added.
Israel has said it is eyeing the Leviathan natural gas field near Haifa, which extends into Lebanese waters. The Leviathan field could hold as much as 16 trillion square feet of natural gas.
Lebanese officials hope that agreement on the law will open the way to international companies to bid for exploration rights in their country's waters.