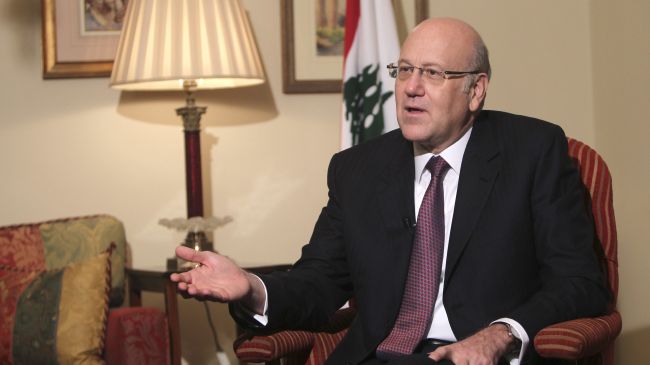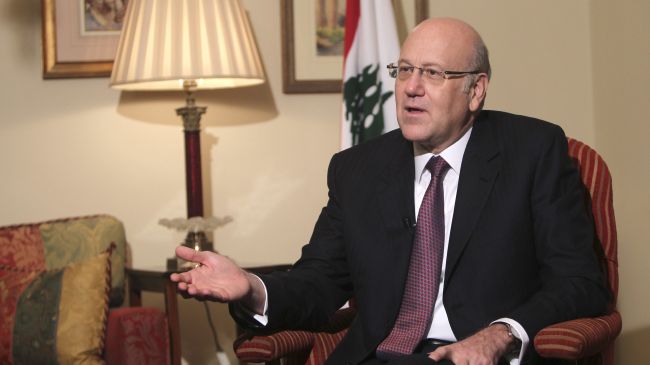 Lebanese Prime Minister Najib Mikati has pledged to do his utmost to lift obstacles to implementation of agreements between his country and Iran.
In a meeting with Iran's Ambassador to Beirut Ghazanfar Roknabadi, Mikati said he has had a "positive and useful" meeting with Iranian President Mahmoud Ahmadinejad in New York on the sidelines of the 67th annual session of the United Nations General Assembly.
Roknabadi said implementation of economic cooperation agreements between Iran and Lebanon was of special significance to both sides.
He announced that Tehran is hosting an Iran-Lebanon seminar to introduce its economic and investment opportunities later this month.
He said more than 50 Lebanese businessmen and economic activists as well as 500 Iranian private companies would attend the event.
Referring to a recent visit by a delegation of experts from Iran's Oil Ministry and its subsidiaries to Lebanon, Roknabadi called for the quick implementation of agreements for transmission of electricity from Iran to Lebanon.