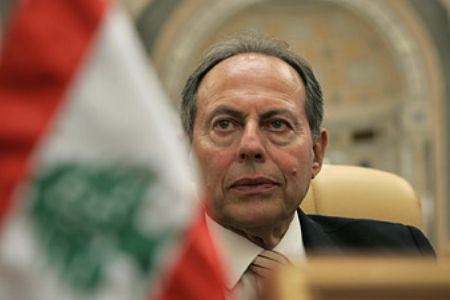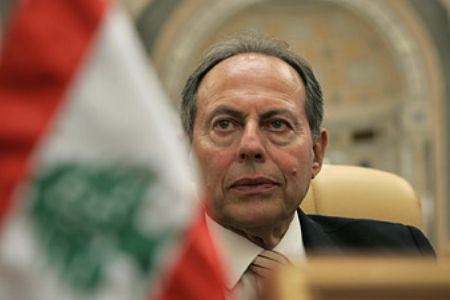 Amid a media buzz over Mahmoud Ahmadinejad's visit to Lebanon, former Lebanese president Emile Lahoud says his country will "proudly" welcome the Iranian president.
"This visit [by President Ahmadinejad] is the best proof of the sincerity and genuineness of Iranian claims in support for Lebanon," IRNA quoted a Friday statement by former Lebanese president Emile Lahoud.
Lahoud said he had witnessed Iranian President Ahmadinejad's continued support for the Lebanese nation, military and resistance during his term in office as Lebanon's leader.
He expressed gratitude for Iran's support during the 2006 war with Israel, saying Lebanon will never forget Tehran's contribution to the reconstruction of the damages left by the 33-day conflict.
"Ahmadinejad backs Lebanon's national dignity and the expansion of its inherent power so that Lebanon will become a strong wall against the enemy's evil plots," Loud stated.
Western media outlets spread reports indicating concerns on the part of Lebanese politicians after undeclared sources said the Iranian president planned to symbolically throw stones at Israel during his scheduled visit to southern Lebanon.
Iranian Foreign Ministry spokesman Ramin Mehmanparast denied the reports on Thursday, saying, "The circulated stories that the Iranian President [plans to] throw stones at the Israeli border are not true and it (this rumor) is the latest in a series of attempts to undermine President Ahmadinejad's visit to Lebanon."
"The president's trip will go forward as planned," said the spokesman, adding that the details and time of the visit would be announced in the near future.
Ahmadinejad is scheduled to pay an official visit to Lebanon in October — the first such trip since he took office in 2005.
He is expected to meet with Lebanese President Michel Sleiman, Prime Minister Saad Hariri, Parliament Speaker Nabih Berri as well as the leaders of the Hezbollah Resistance Movement.