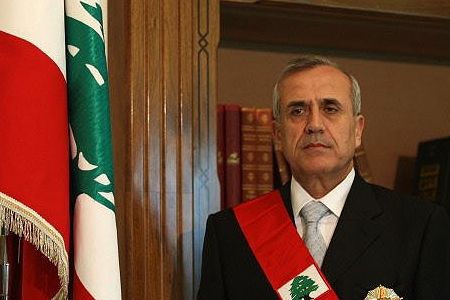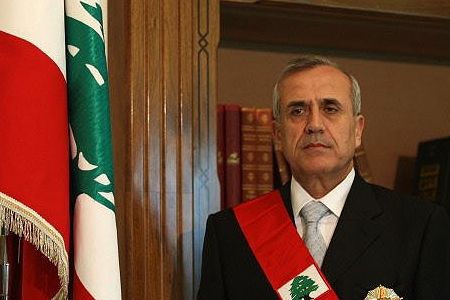 Lebanese President Michel Sleiman says that his country's military forces are ready to confront any threat posed by the Israeli regime.
Speaking at a ceremony marking Lebanon's Army Day on Sunday, the president also called on all the political groups to maintain unity against the enemy.
Meanwhile, he said that Beirut would always defend the rights of Palestinians, specially their refugees to return to their homeland.
He made the remarks after Israeli reconnaissance warplanes violated Lebanon's airspace during the last weeks.
The Tel Aviv regime has launched two wars against Lebanon in 2000 and 2006. The 33-day war claimed the lives of about 1,200 Lebanese — mostly civilians — four years ago.
However, Israel on both occasions fell short of achieving any of its objectives and the Lebanese resistance movement of Hezbollah forced the Israeli military into retreating.
Tension between Lebanon and Israel has increased in recent months after Beirut arrested several people on suspicion of spying for Tel Aviv.
The Lebanese president noted that the suspected spies working for Israel inside Lebanon would be charged.
Dozens of people, including members of Lebanon's telecommunications personnel, were detained since last year on suspicion of collaborating with the Israeli spy agency, Mossad.
Qatari Emir Sheikh Hamad bin Khalifa al-Thani, Lebanese Prime Minister Saad Hariri, cabinet members and other diplomatic figures attended the 65th anniversary of the Lebanese army.