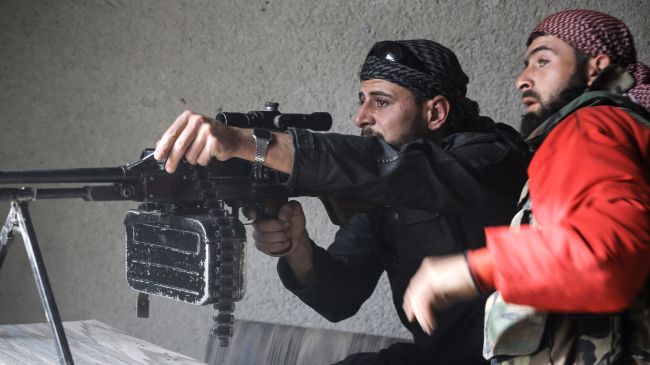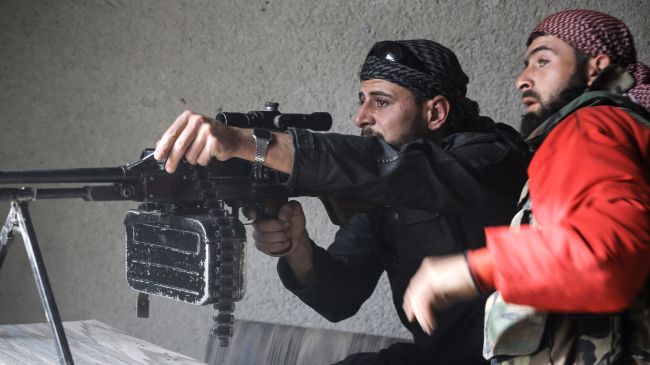 Lebanese President Michel Sleiman says authorities must not allow the flow of weapons and militants into Syria through Lebanon's border.
On Wednesday, Sleiman called on different Lebanese political parties to take measures against the shipment of arms and militants into Syria and the establishment of training bases for the militants in Lebanon.
The Lebanese president also reiterated that Beirut was committed to the policy of non-interference in the internal affairs of Syria, as well as strengthening its own national unity.
Recently, two radical Lebanese clerics called on people to join the foreign-sponsored militant groups in Syria to help topple the government of President Bashar al-Assad.
Sleiman has on numerous occasions voiced opposition to military intervention in Syria. Instead, he has called for international support for dialogue to resolve the crisis that has gripped Syria for over two years.
Last week, the Lebanese Foreign Ministry announced that it would lodge a complaint with the Arab League over a recent attack by the militants that killed two Lebanese on the border with Syria.
Over the past months, the foreign-sponsored militant groups have made several attempts to infiltrate into Syria through Lebanon's border. Damascus has called on Beirut to stop the flow of arms and militants into Syria.
The Syrian government says the chaos in the country is being orchestrated from outside.
Syrian President Bashar a-Assad has said that if the militant groups take power in Syria, they could destabilize the entire Middle East for decades.