Lebanon
Lebanon terrorist attacks serve Israeli interests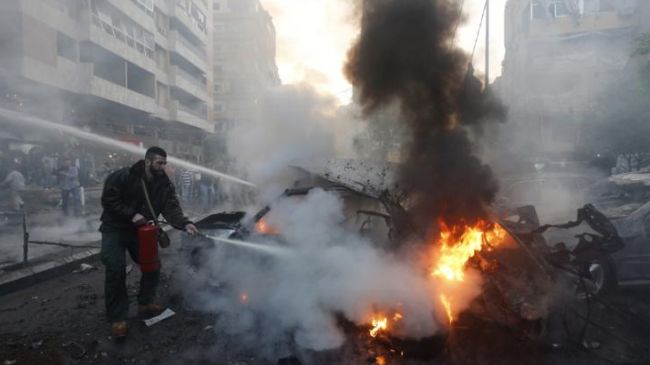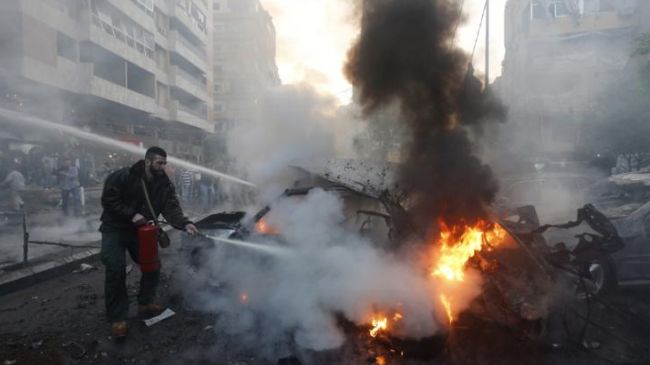 The Iranian ambassador to Beirut says all recent terrorist attacks in Lebanon were carried out to serve the interests of the Israeli regime.
"All terrorist attacks over the past few months in Lebanon have been conducted to serve the interests of the Zionist regime [of Israel] and to create rifts in Lebanon, and [they] originate from a single source," Ghazanfar Roknabadi said in a meeting with Lebanese Shia cleric Sheikh Abdel Emir Qablan.
He also underlined the need for vigilance against seditious schemes and the importance of unity and solidarity to counter enemy plots.
Sheikh Qablan, for his part, condemned terrorist attacks in Lebanon as inhumane and praised Iran's high status in the region as well as its support for the rights of the Palestinian nation.
Lebanon has been hit by terrorist attacks recently.
On Thursday, at least five people were killed and more than 70 others injured after a powerful car bomb went off in the densely-populated Haret Hreik neighborhood in southern part of the Lebanese capital Beirut.
On December 27, 2013, several people, including former Finance Minister Mohamad Chatah, were killed in a car bomb attack near the parliament in Beirut.
Twin bomb attacks outside the Iranian Embassy in the Lebanese capital on November 19, 2013 also killed 25 people and injured more than 150. Iran's Cultural Attaché to Beirut Hojjatoleslam Ebrahim Ansari was among the dead.