Lebanon
Middle East
Lebanon's Bassil says US sanctions result of his refusal to break ties with Hezbollah
The leader of Lebanon's Free Patriotic Movement has denounced sanctions imposed against him by the White House, saying the 'unjust' and 'politically motivated' action stems from his refusal to sever ties with the resistance movement Hezbollah.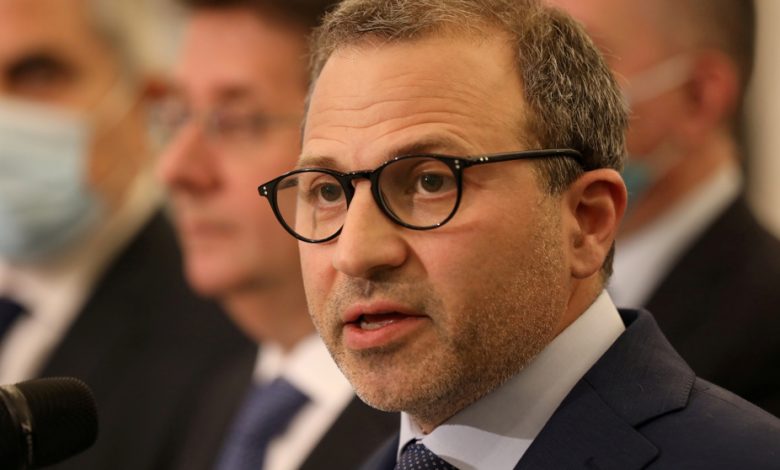 "These sanctions are an injustice and I will fight them and sue for damages," Gebran Bassil, who leads a party largely supported by the Christian community, said in a televised speech on Sunday, after the US Treasury Department blacklisted him over accusations of corruption.
"Sanctions come and go, but compromising national peace and unity is a crime," Bassil said, adding that Hezbollah is vital to the defense of Lebanon and that he would not "stab any Lebanese in the back for foreign interests."
"We will not agree to isolating any Lebanese component, even if we pay a heavy price for that."
Bassil explained that the US embassy had informed him he "should immediately comply with four demands or US sanctions would be implemented."
"Throughout all this discussion, the word corruption was never mentioned," the 50-year-old politician said, adding that the first demand was for him to "immediately sever ties with Hezbollah," which then became the only request.
When he refused to comply, Bassil said, it appeared the sanctions "were linked to corruption and Hezbollah was barely mentioned, although they had not talked to me about anything but Hezbollah."
The United States announced the sanctions on Friday.
Bassil, the son-in-law to Lebanon's President Michel Aoun, has said he is not intimidated.
The Free Patriotic Movement has a political alliance with Hezbollah, which, in Bassil's words, has been a pillar of Lebanon's national unity and stability.
What Hezbollah has declared about the sanctions on Bassil is that the move amounts to a flagrant intervention in the domestic affairs of Lebanon.
The United States has already imposed sanctions against the resistance movement over 'terrorism' allegations.
Back in September, the White House targeted former Finance Minister Ali Hassan Khalil, from the Shia Amal Party, and former Transport Minister Youssef Fenianos, from the Christian Marada movement, with sanctions, freezing any assets they held in the United States and banning Americans from doing any financial transactions with them.
Hezbollah was founded in the 1980s following the Israeli invasion and occupation of southern Lebanon. The movement waged a long resistance campaign against Israeli forces and pushed them out of southern Lebanon in May 2000. Since then, the group has grown into a powerful military force. Israel also suffered a humiliating defeat from Hezbollah in a war in 2006.