Africa
Libya army imposes no fly zone over Benghazi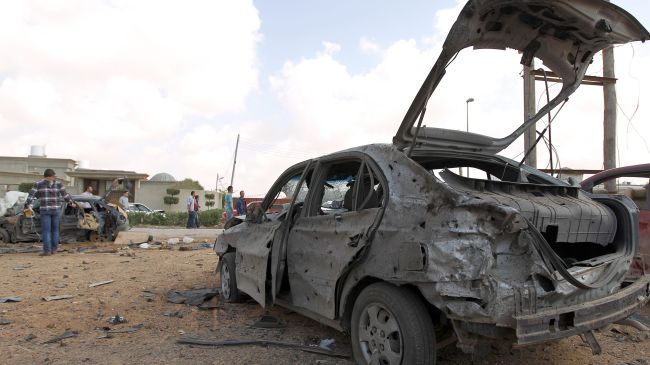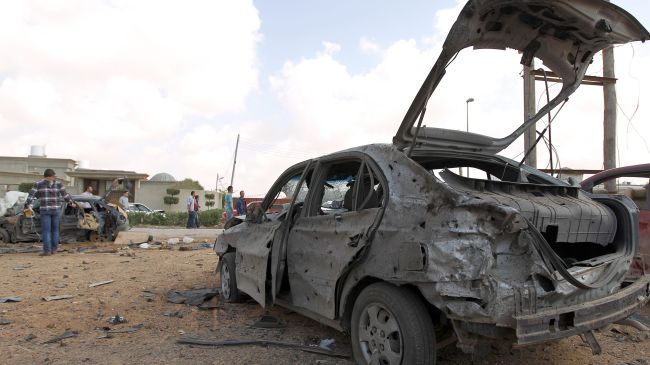 Libya's army has imposed a no fly zone over the eastern city of Benghazi after a retired general used warplanes to press a campaign against militiamen there.
The army's high command declared on Saturday a no fly zone over Benghazi and its suburbs.
"All military planes flying over the city will be shot down by army units," it said.
It came after forces loyal to retired general Khalifa Haftar, backed by helicopters and warplanes, raided parts of the city on Friday.
Prime Minister Abdullah al-Thani condemned Haftar's self-declared Libyan National Army forces as "outlaws", urging all parties to observe restraint.
Haftar, however, pledged to push ahead with his battle against rival militiamen, saying "The operation will continue until Benghazi is purged of terrorists."
The army has denied any role in the clashes in Benghazi, but said that some officers defected to join Haftar forces.
On Friday, some 37 people were killed and about 140 others injured in clashes in the city.
Reports say Haftar's forces seized the headquarters of the Rafallah al-Sahati militia. The retired general announced that the operation was aimed at clearing Benghazi of militias and restoring the country's dignity and sovereignty.
Benghazi is known as the cradle of the 2011 revolution that led to the ouster of Muammar Gaddafi.
Former rebels of Benghazi have refused to lay down arms.
Over the past few years, Libya has been witnessing clashes between government forces and rival militia groups, who played a key role in the popular uprising against Gaddafi.