Africa
Libya Dawn militia group rejects UN call for ceasefire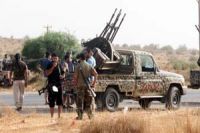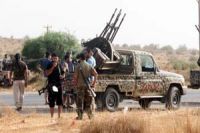 A major militia group in Libya has rejected a UN call for a ceasefire, instead demanding the disarmament of other rival groups.
The only way to end the conflict in Libya is to disarm our rival groups and arrest their leaders, reads the statement by Libya Dawn or Fajr Libya, which was issued on the group's Facebook page on Tuesday.
The stance of Libya Dawn, which is in control of the capital city of Tripoli, comes a day after representatives from warring groups in Libya held ceasefire talks mediated by Bernardino Leon, the United Nations special representative and head of the UN Support Mission in Libya.
Though Leon described ceasefire negotiations as "positive" and "constructive," the future of the talks remains unclear as the specter of a full-fledged civil war looms large over the violence-stricken country.