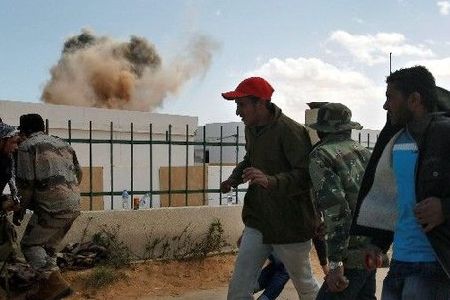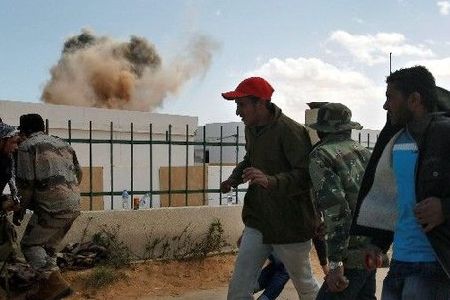 Libyan ruler Muammar Gaddafi's forces have launched fresh airstrikes on Libya's oil town of Ras Lanuf, hitting a building packed with medics in the center of the port city.
Two shells hit the center of Ras Lanuf on Thursday. A building packed with medics was hit in the attack, AFP reported.
Fighter jets appeared to target positions held by the opposition forces in the desert east of the city.
Fierce fighting continues in Libyan town of Zawiyah as forces loyal to the regime launch air and ground assaults on opposition forces.
This comes a day after warplanes struck Ras Lanuf and another oil port near As Sidra.
It is yet unclear whether there have been any casualties or damage. According to medics, at least 400 have been killed and over 2,000 others injured in eastern Libya since February 17, 2011.
Revolutionary forces are in control of several cities across the country, including Benghazi, Ajdabiyah, Brega, Ras Lanuf and Misratah.