Africa
Libyan army arrests two Americans in Benghazi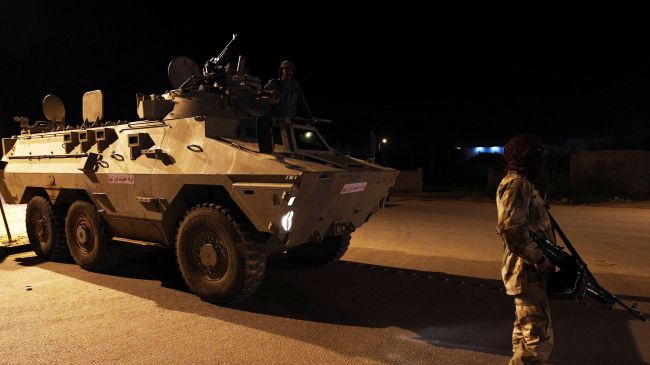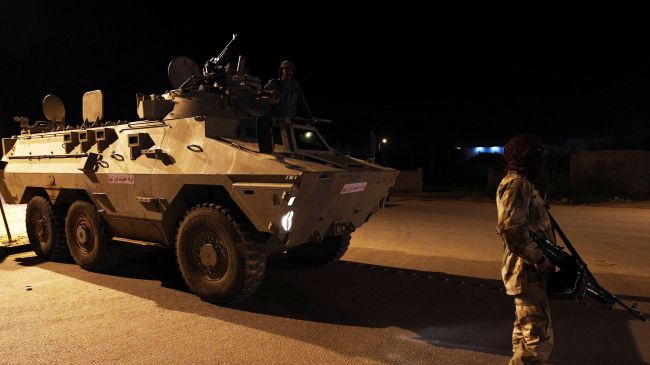 The Libyan army has arrested two Americans at its headquarters in the northeastern city of Benghazi, security sources say.
Neither the identity of the men nabbed on Thursday nor why they were captured was immediately clear, Reuters reported.
The United States Embassy in Libya has not made any comment on the arrest yet.
Last week, Libyan security forces detained four US military personnel for several hours on charges of carrying weapons in the country.
Libyan officials said on Saturday that the four were detained on Friday after part of their convoy failed to stop at a checkpoint near the town of Sabratha and was found to be carrying weapons.
The Americans were later brought to the capital Tripoli from Sabratha, which is located about 65 kilometers west of Tripoli, the officials said.
Libyans rose up against former dictator Muammar Gaddafi's four-decade rule in February 2011 and deposed him in August 2011. He was slain on October 20 of the same year.
Since 2011, Benghazi has been the scene of numerous attacks and political assassinations amidst increasing power struggle among several militias who fought against Gaddafi during the uprising.
The former rebels refuse to lay down their arms, despite efforts by the central government to impose law and order.
Many countries have closed their consulates in Benghazi and some foreign airlines have stopped flying there.
Over the past few months, Tripoli and its suburbs have been hit by violent clashes between rival militias.