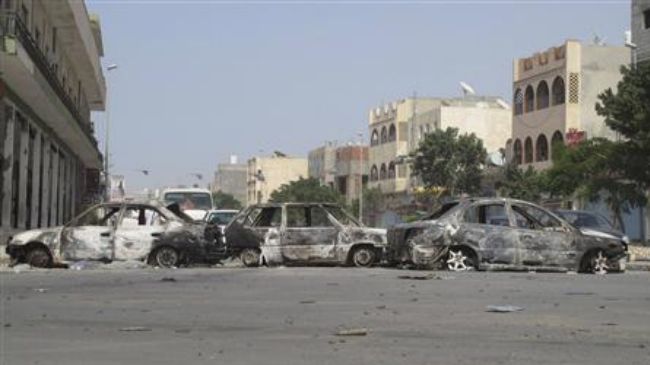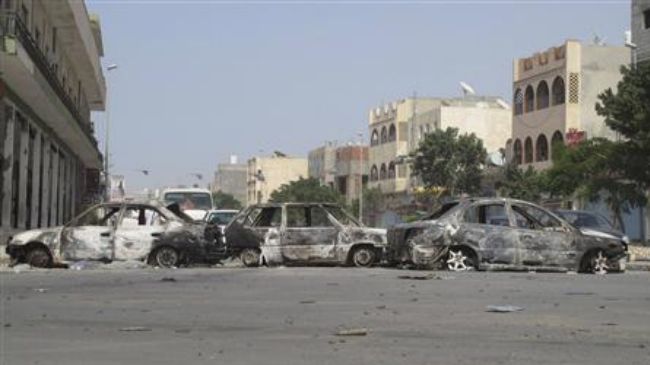 Libyan Prime Minister Ali Zeidan has fired Defense Minister Mohammed al-Barghathi following deadly clashes in the capital Tripoli.
"After what happened yesterday, it has been decided that he will be relieved of his position… We will name a new minister as soon as possible," said Zeidan in a televised speech on Thursday.
"Members of the (General National) Congress asked the defense minister to resign or leave office," Zeidan added.
Clashes between two armed groups in Tripoli left at least five people dead and nearly 100 others injured on Wednesday, while at least two people were killed and 16 others wounded after three car bombs rocked the southern city of Sabha, some 700 kilometers (430 miles) south of the capital.
Five people were also killed and 20 others injured in clashes between rival armed groups in the Salaheddin district of the capital on Tuesday.
A wave of violence has also hit Benghazi, Libya's second largest city. Several police stations have been bombed in the eastern city in recent weeks.
Earlier this month, Libyan army chief of staff Youssef al-Mangoush resigned after deadly unrest killed more than two dozen people in Benghazi.
In late April hundreds of armed men surrounded the Justice and Foreign Ministries in Tripoli, demanding that the ministries ban the remnants of the former regime of Muammar Gaddafi from holding key posts and hire those who had helped topple the long-time dictator.
Libyans rose up against Gaddafi's four-decade-long rule in February 2011 and deposed him in August 2011. The ruler was killed on October 20 of the same year.