Africa
Libyans to vote for constitution draft assembly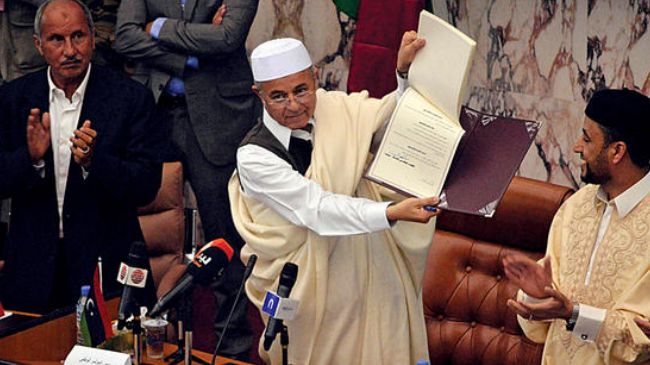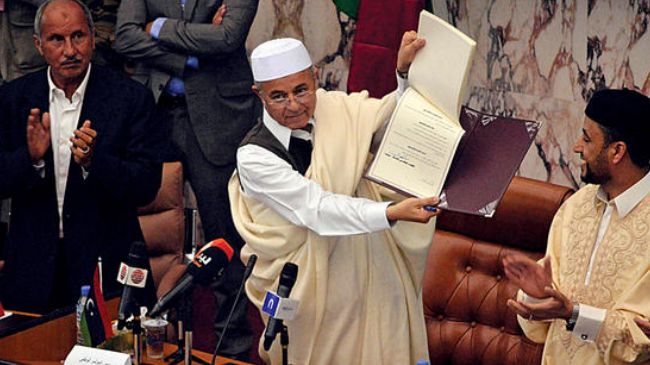 Libya is set to vote for a 60-member assembly that will be tasked with drafting a new constitution in a bid to break the political stalemate in the nation two years after the fall of former dictator Muammar Gaddafi.
The election date, February 20, was announced on Thursday by the president of Libya's highest political authority, the General National Congress (GNC), which says the assembly will be equally represented from the country's three regions.
"We want all Libyan people and groups to reconcile and support these elections," said Nouri Abusahmain, president of the General National Congress, after announcing the date of the vote.
Following the election of the 60-member constitutional assembly, the body will have 120 days to draft a new charter, which would then be put to a referendum.
If the document is approved, then a parliamentary election would be held in late 2014.
However, the drafting process will likely face challenges by the demands of tribal, regional and ethnic interest groups already vying for influence over Tripoli's government.
The election of the commission in charge of formulating a new constitution has long been postponed due to political conflicts within the war-ravaged Arab country.
The development comes as the election commission announced that only 436,000 out of the 3.4 million eligible voters had signed up to vote ahead of a December 21, 2013 deadline.
Libya has been plagued with security and political challenges since its 2011 popular uprising that led to the ouster of the nation's long-time dictator Gaddafi.