Palestine
Lights out next Friday around the world in solidarity with Gaza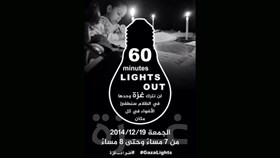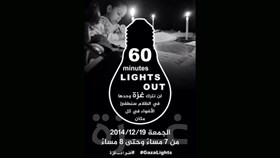 Palestinian and foreign activists have launched a global solidarity campaign on the internet highlighting the blockade on the Gaza Strip and its power crisis.
"We will not leave Gaza alone in the dark … We will turn off lights everywhere" is the slogan of this campaign, which has been publicized on social networking sites in several languages under the hashtag #GazaLights.
This solidarity event will begin next Friday and all people around the world are invited to stand and turn off the lights for 60 minutes between 7-8 pm local time for each city.
The symbolic event, which started in social media and networking applications used in smart phones, is aimed at making the people around the world experience some of the reality of being under siege and drawing the attention of the world's governments to the suffering of Gazans.
It will also expand daily to include interactive mediums in capitals and cities across Europe and the world.
In addition to turning off lights in houses, businesses and facilities, activists from several countries decided to organize other events serving the same purpose, including candlelit vigils, to send a message of solidarity with the Gaza people.
Some activists made posters in a number of languages expressing solidarity with the Palestinian families in the besieged Strip.
The Palestinians in Gaza suffer from power outages for long hours resulting from several problems that exacerbated after the last Israeli war, including poor electricity infrastructure, shortage of industrial fuel required to generate power and technical issues with Gaza's power plant.
Gaza's sole power plant also stopped working during the war after its main fuel tanks were bombed by the Israeli army.