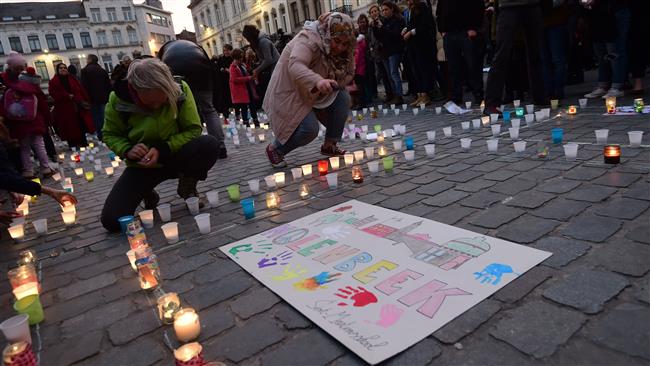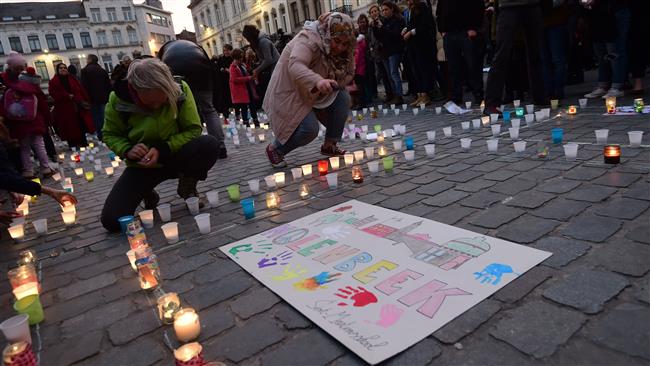 While more caution is being called for in the US and the rest of the Western world in the wake of the recent Daesh attacks in Paris, Islamophobia is also surging as demonstrated, in one case, by GOP front runner Donald Trump, who is urging closure of mosques across the United States but a political commentator tells Press TV that the Western ideology that allows it to "attack and overthrow" other governments by creating groups like al-Qaeda and ISIL has to change as well.
Trump said on Tuesday night the US has "absolutely no choice" but to close down some mosques, where "some bad things are happening."
Meanwhile, many US states have taken the opportunity in the wake of the global shock to reject entry of any refugees fleeing war and violence in the regions under the control of the Takfiri terrorists.
Daesh militants, who were initially trained by the CIA in Jordan in 2012 to destabilize the Syrian government, have claimed responsibility for the deadly attacks in France.
Efforts are now underway to track down the perpetrators of last Friday's attacks, which claimed some 130 lives and left hundreds injured, and also find those who spread the Takfiri ideology on social media.
"We have no time to waste for them to catch up," said Daniel Patrick Welch in an interview with Press TV on Wednesday. "ISIS has to be destroyed and the ideology, that is the Western ideology, that you can attack and overthrow governments at will has to be curbed."
Welch referred to Trump's remarks, noting that the "whole racist notion" in the US establishment and particularly the Republican party "does not have anything to do with" Islam or Syria as it seeks its own purposes.
Daesh and al-Qaeda are "just like other death squads that the US policy establishment has produced on purpose" to enable it to opt for regime change in countries all over the world.
To tackle the crisis that has gripped Syria since 2011, the US believes the government of Syrian President Bashar al-Assad should immediately step down.
The US stance appears to be remaining intact by the outcome of Daesh activities, which have brought refugee influx and panic to the Western world, apart from crimes the Takfiri elements commit against humanity and the cultural heritage of Syria and Iraq.