Bahrain
Little Satan Britain to Open New Military Base in Bahrain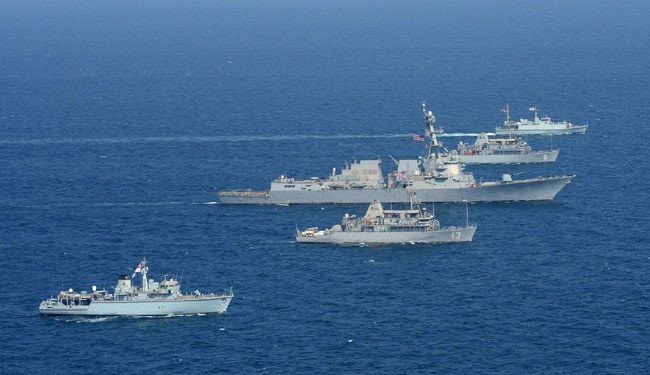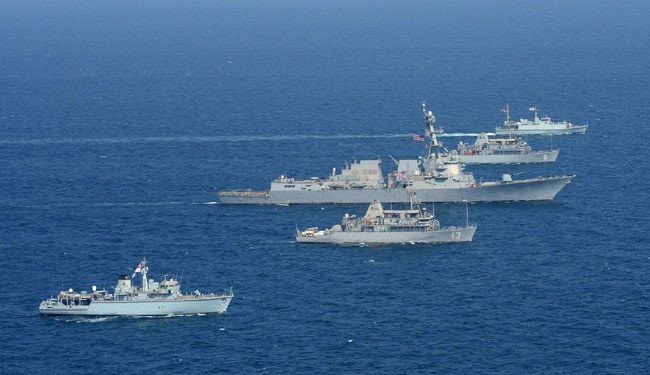 Britain will open a new military base in Bahrain in a deal to increase cooperation in tackling security threats in the region, the Persian Gulf kingdom's foreign minister said on Saturday.
Persian Gulf states including Bahrain have found common ground with the United States and European powers in opposing ISIS militants, and its crown prince on Friday urged war on "evil theocracy".
The country is part of a US-led coalition carrying out airstrikes on the extremist group, which has carved out vast areas of control in Syria and Iraq.
Bahrain's foreign minister Sheikh Khalid said the deal "reaffirms our joint determination to maintain regional security and stability in the face of challenging circumstances".
"Bahrain looks forward to the early implementation of today's arrangement, and to continuing to work with the UK and other partners to address threats to regional security," Khalid said.
The agreement, reached at the annual Manama Dialogue in Bahrain, means Britain will have a place to plan and store equipment and will be able to add to the four mine-hunter warships currently based in Mina Salman Port.
"This new base is a permanent expansion of the Royal Navy's footprint and will enable Britain to send more and larger ships to reinforce stability in the Persian Gulf," said defence secretary Michael Fallon.
"We will now be based again in the Persian Gulf for the long term."
Bahrain already hosts the U.S. Navy's 5th Fleet.
Bahrainis opposition accused US and the UK for supporting the Bahraini regime and turn a blind eye to the critical human rights situation, afraid of losing their military bases if they show disloyalty or criticize.
Rights groups have repeatedly criticised the United States and other Western powers for not taking a strong stance on Bahrain's crackdown on dissent since it crushed a month of protests in March 2011.