Europe
World News
London prepares for 'lockdown' amid coronavirus pandemic
London is preparing for a lockdown as the city faces the prospect of greater restrictions over concerns that residents are not heeding advice about the coronavirus pandemic.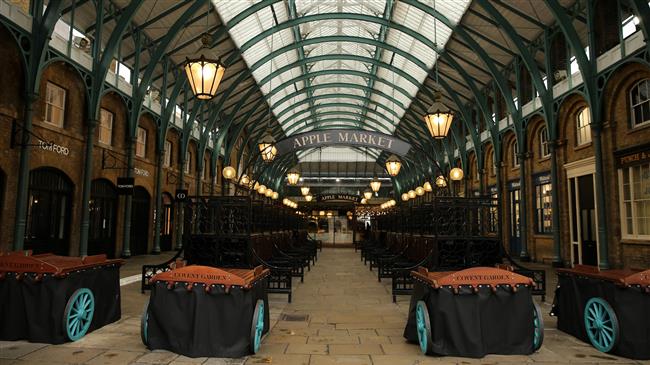 This comes as Prime Minister Boris Johnson has asked the government to draw up plans for the so-called lockdown which would close businesses, reduce transport services and limit gatherings.
Meanwhile, education secretary Gavin Williamson said Thursday that "extra measures" were "continuously under review" this morning, as up to 40 Tube stations closed for the day.
"It is an evolving situation, we're constantly looking at the scientific and medical advice."
The city's mayor, Sadiq Khan, also said, "Londoners should be avoiding social interaction unless absolutely necessary."
Scientists argue that the spread of the virus is more advanced in London than in other parts of the country with few people heeding the advice to work from home and stop going to bars, restaurants and other public places.
On Wednesday, Johnson, when asked about the possible lockdown of London, told reporters that "we live in land of liberty, as you know, and it's one of the great features of our lives we don't tend to impose those sorts of restrictions on people in this country."
"But I have to tell you we will rule nothing out and we will certainly wish to consider bringing forward further and faster measures where that is necessary," he added.
Across the country, schools are to shut down from Friday and this academic year's exams will not proceed in England and Wales with decisions being due to be made in Scotland and Northern Ireland.
The government has also announced that nearly 10,000 military personnel will be kept on standby throughout the UK in order to maintain public services in the coming months.
According to government estimates, as of 9am on 18 March 2020, 2,626 were confirmed positive out of 56,221 people tested in the UK. The number of deaths caused by the virus stood at 104.
UK scientific advisers, however, say more than 50,000 people might have already been infected.