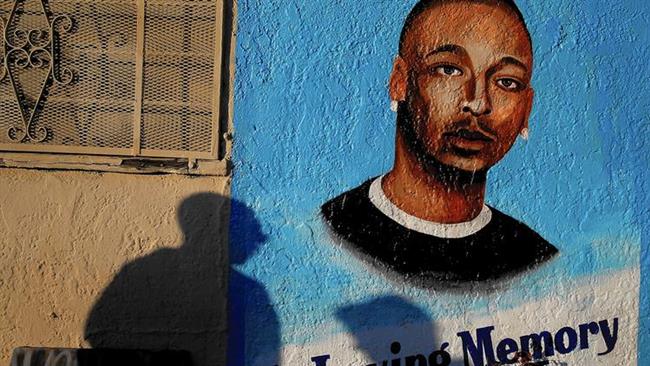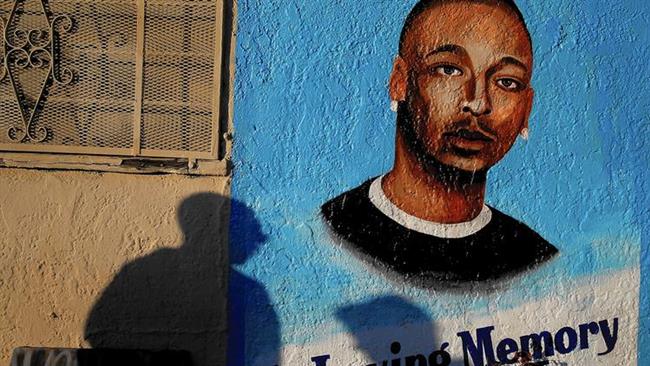 Protesters in Los Angeles have gathered in front of the house of Mayor Eric Garcetti, calling for action over the last summer's fatal shooting of unarmed, mentally ill black man Ezell Ford.
The protesters, part of the Black Lives Matter movement, with pictures of the black man arrived in front the mayor's house early Sunday morning and planned to stay until Tuesday, when the results of an investigation into Ford's August 11 death will be released.
They were seeking a sit-down with the mayor before Tuesday. They demanded that Los Angeles Police Department Chief Charlie Beck be fired.
Beck and the Police Department's independent watchdog determined on Friday that two officers were justified in the killing of Ford.
The protesters said if the mayor does not take action, he would lose their votes.
"The mayor's house is intimate," said Patrisse Cullors, co-founder of Black Lives Matter movement. "Ezell Ford was murdered on his block and we want to bring the stories of black folks and what we face on a daily basis to the front of Mayor Garcetti's house."
"We are literally sick and tired of the excuses of the killings of young black folks in our communities and these cops getting away with it," Cullors said.
He said the protesters would not leave the official mayoral residence in Windsor Square until the Tuesday meeting "unless he decides to get a hotel somewhere, and then we'll figure out where that is and we'll show up there as well."
Ford, 25, who had been diagnosed with bipolar disorder and schizophrenia, was shot after officers Sharlton Wampler and his partner, Antonio Villegas, saw him walking down a street near his South Los Angeles home in August.
Ford died two days after the fatal shooting of 18-year-old African-American Michael Brown in Ferguson, Missouri.
Brown's death sparked nationwide protests against police use of excessive force against African-Americans.