Europe
'Love to Prophet Mohammed': Crowds protest Charlie Hebdo cartoons in Chechnya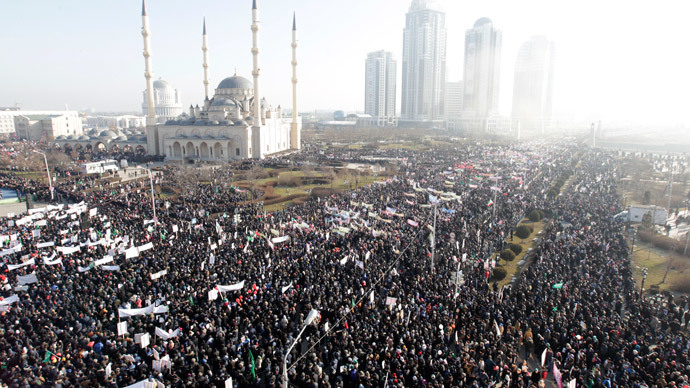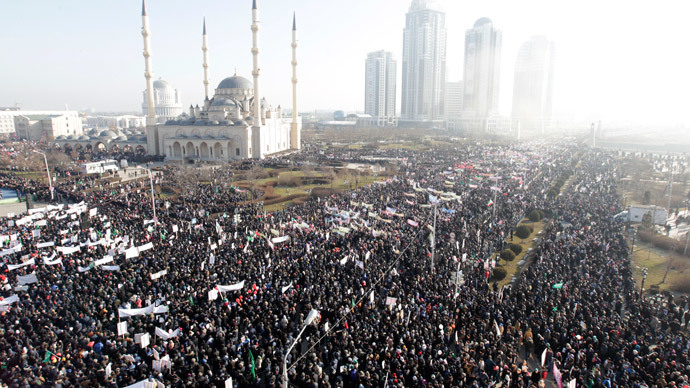 Hundreds of thousands have flooded the streets of Chechen capital of Grozny in a rally against the publication of the Prophet Muhammad by Charlie Hebdo magazine. The demo, dubbed "Love to Prophet Mohammed," was organized by region's clerics.
About 1 million people, residents of Chechnya and other Russian Caucasus republics, gathered for the rally, the Interior Ministry press service said. Orthodox priests, mostly from the neighboring republics, have also arrived for the demonstration.
Thousands of balloons were sent into the air at the beginning of the rally.
The protesters were carrying banners, saying "We love Prophet Mohammed," "No to Mohammed cartoons," "Islam is a religion of peace and creation."
Participants at the rally said Muslims should not respond to provocations. "Violence is not the method," one of their slogans said.
The crowd gathered near the "The Heart of Chechnya," one of the biggest mosques in Russia.