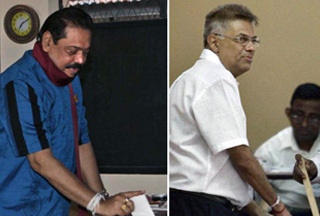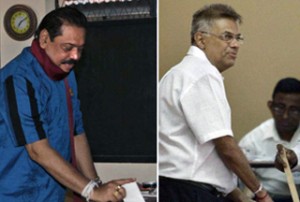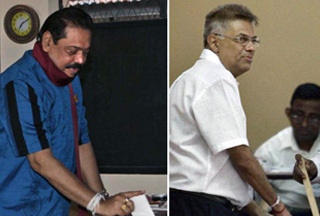 Sri Lanka's majority Singhalese and minority Tamils vote in the first parliamentary election since the end of a decades-long civil war, but the turnout is estimated to be no more than 50-55 percent.
It is widely expected that President Mahinda Rajapaksa's ruling alliance will gain an easy victory in the Thursday poll — the first since Rajapaksa in May declared victory in one of Asia's longest-running and bloodiest wars, defeating the separatist Tamil Tigers and returning the entire island to government control after 25 years.
Nearly 80,000 police and soldiers guarded polling stations across the Indian Ocean island, where polling went smoothly despite some reports of sporadic violence.
People voted for a record 7,620 candidates competing for just 225 seats in parliament. But election monitors estimated the turnout to be between 50-55 percent of the 14 million eligible voters.
The counting of votes started within hours after the polling ended at 16:00 local time (10:30 GMT), and the trends are expected to be available soon. The Election Commission is set to release the actual figures along with the results on Friday.
The results will remove a final big question mark for investors eyeing Sri Lanka as an upcoming frontier market, and clarify Rajapaksa's plans for 6.5 percent growth this year in the $42 billion economy.