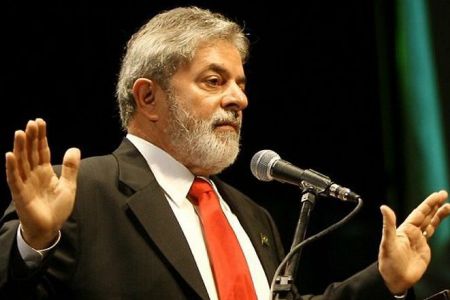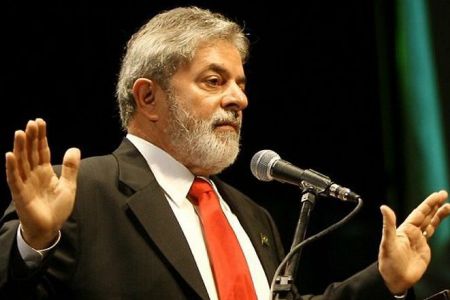 Brazilian President Luiz Inacio Lula da Silva has harshly criticized the decision to impose economic sanctions on Iran over its nuclear energy program.
On Monday, Lula said that the sanctions could have been avoided if the United States had accepted a declaration issued in Tehran in May.
The foreign ministers of Iran, Turkey, and Brazil signed a declaration in Tehran on May 17, according to which Iran would ship 1200 kilograms of its low-enriched uranium to Turkey to be exchanged for 120 kilograms of 20 percent enriched nuclear fuel rods to power the Tehran research reactor, which produces radioisotopes for cancer treatment.
The nuclear declaration gives Iran a guarantee since the low-enriched uranium would be stored in Turkey and would be returned if Iran does not receive the 20 percent enriched nuclear fuel within one year.
Despite the fact that Iran agreed to conduct the fuel swap in a third country — a demand made by the West that Iran had previously rejected due to guarantee concerns — on June 9 the UN Security Council passed a resolution imposing a fourth round of sanctions on Iran following an intense US campaign claiming that Iran's nuclear program could have potential military applications.
The Brazilian president also said he received a letter from US President Barack Obama in May, which set conditions for Iran to avoid sanctions. He added that those terms were met in the fuel swap declaration and emphasized that the anti-Iran sanctions are therefore unnecessary.
Iran has described the sanctions as illegal, saying that as a signatory to the Nuclear Non-Proliferation Treaty (NPT), it has the right to enrich uranium to produce fuel.
Lula also stated that the US cannot be the lone arbitrator of the Middle East, saying, "There will not be peace in the Middle East as long as the United States is the guardian of peace. It is necessary to involve other countries in negotiations (between Israel and the Palestinians)," DPA quoted him as saying.