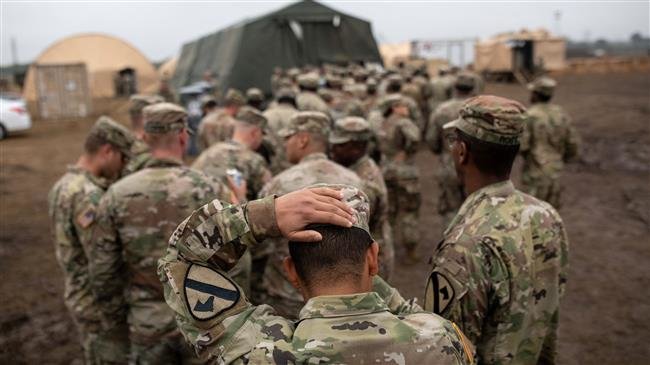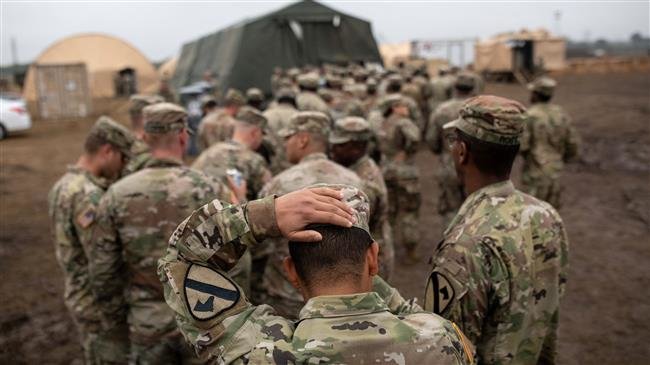 US Defense Secretary James Mattis has directed the roughly 6,000 American troops deployed to stop arriving migrants at the southern border with Mexico to remain there through Christmas.
The Pentagon chief made the announcement on Tuesday after a request by the Department of Homeland Security for the extension.
Mattis's previous order for the border deployment was set to expire on December 15.
"The Secretary of Defense has approved an extension of the ongoing Department of Defense (DoD) support to the Department of Homeland Security (DHS) response to migrant caravan arrivals. DoD support to DHS is authorized until Jan. 31, 2019," said Army Col. Jamie Davis, a Pentagon spokesman.
Military forces are expected to be positioned across California, Arizona and Texas, installing and repairing wire barriers and providing assistance to Border Patrol agents.
President Donald Trump first ordered the troops to the border to stop members of a Central American migrant caravan from illegally crossing into the United States.
Late last month, the president, whose 2016 presidential campaign centered on a pledge to tighten the US borders, called on Mexico to deport Central American migrants.
Mexico should move the flag waving Migrants, many of whom are stone cold criminals, back to their countries. Do it by plane, do it by bus, do it anyway you want, but they are NOT coming into the U.S.A. We will close the Border permanently if need be. Congress, fund the WALL!

— Donald J. Trump (@realDonaldTrump) November 26, 2018
Trump also threatened to "permanently" shut down the southern border if no action was taken.
Tensions have been running high at the southern border where US border agents fired tear gas on hundreds of migrants near San Diego last month.
Families are frightened and soldiers are shooting tear gas at toddlers. We must choose to be better than this, and @realDonaldTrump expected nothing less when he deployed thousands of troops to the border with the order to shoot to kill. https://t.co/45py8jmR5Q

— Amnesty International (@amnestyusa) November 25, 2018
Images quickly began to circulate on Twitter showing women and children fleeing the tear gas.
Hundreds of migrants, fleeing violence and poverty in Honduras, Guatemala and El Salvador, have been waiting in Tijuana, Mexico, to get to the United States.