Europe
World News
Madrid residents protest government management of coronavirus crisis
Around a hundred people, most of them residents of the Salamanca neighborhood in Madrid, took part in a pot-banging protest against the government's handling of the coronavirus pandemic on Tuesday.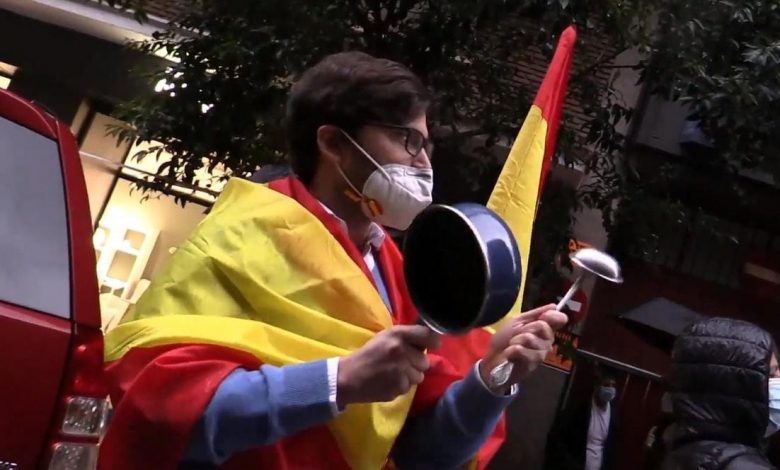 Demonstrators, who were carrying Spanish flags, called for the resignation of the government, which they blame for the situation caused by the coronavirus pandemic. The police were present but did not intervene.
Salamanca residents have been protesting against the government for three days in a row. Some new demonstrators joined the gathering after seeing the call published on social media.
The country has begun a process of de-escalation after almost two months of confinement due to COVID-19. However, this type of demonstration is not allowed at the moment.
Spain has recorded over 228,030 confirmed cases of coronavirus since the outbreak began and more than 26,920 fatalities related to the virus, according to data collected by Johns Hopkins University.
(Source: Ruptly)