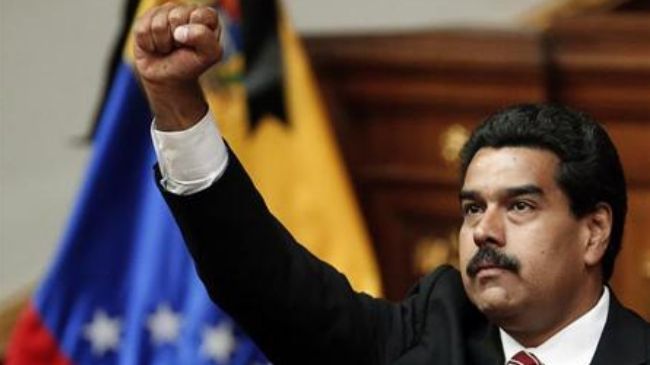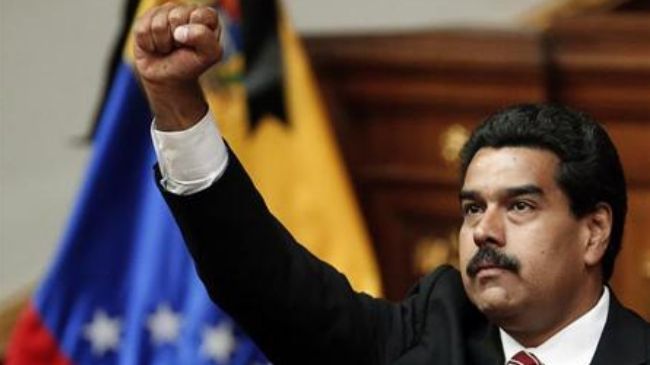 Venezuela's acting president has asked the South American state's election authority to call an immediate vote in an attempt to choose a successor for late Venezuelan President Hugo Chavez.
Nicolas Maduro, who was the country's former vice president, made the call on Friday. He was officially sworn in as acting president during a ceremony that was led by National Assembly Speaker Diosdado Cabello in Caracas in the same day.
"I swear in the name of absolute loyalty to Comandante [commander] Hugo Chavez that we will obey and defend this Bolivarian Constitution with the hard hand of the free people," said Maduro.
He further said that Chavez's death was scientifically unusual, adding that the late president's cancer was "very strange for the speed of its growth and for other scientific reasons that will be known in their moment."
Meanwhile, the Venezuelan opposition challenged the legitimacy of Maduro's decision to assume the post of acting president.
"Do you really need to abuse power to run for election?" opposition leader Henrique Capriles said.
Over 30 world leaders, including Iran's President Mahmoud Ahmadinejad, paid their respects to Chavez at his high-profile funeral before Maduro's inauguration.
Chavez died on March 5 at the age of 58 after a two-year battle with cancer.
He founded the movement of Bolivarian Revolution to establish popular democracy and economic independence and equitably distribute wealth in Latin America. Chavez was one of the key players in the progressive movement that has swept across Latin America over the past few years.