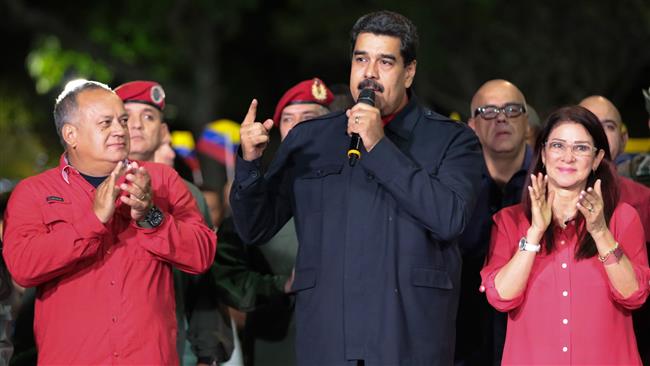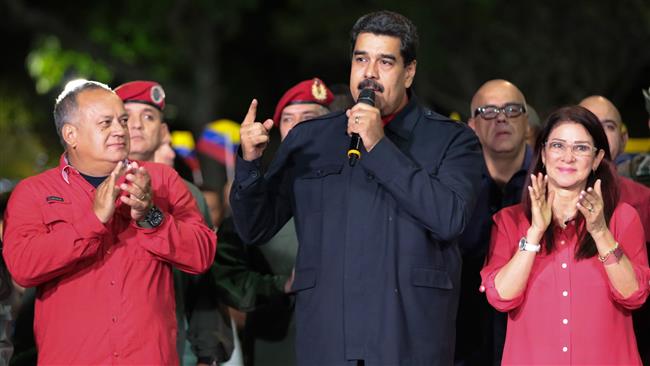 Venezuela's election officials say the Socialist Party of President Nicolas Maduro has won a landslide victory in regional elections, in results that were rejected by the opposition as fraudulent.
Maduro's party won 17 out of the 23 governorships up for grab in the Sunday elections, among them populous Miranda State, which includes parts of the capital, Caracas, announced the head of Venezuela's National Electoral Council, Tibisay Lucena, late Sunday.
Lucena said 61 percent of the nation's 18 million eligible voters participated in the elections, adding that the results are irreversible in all the states but one, where the race is too close to announce a winner for now.
The ruling party had previously controlled 20 of the 23 states.
The right-wing Democratic Unity Coalition also secured five state governorships—two more than they took in the 2012 elections. Among the states that went to the opposition are Merida and Tachira as well as the oil-producing region of Zulia.
President Maduro hailed the results as an "emphatic victory" over his rivals.
"We have 17 governorships, 54 percent of the votes, 61 percent participation, 75 percent of the governorates, and the country has strengthened," said the president.
He also called on government supporters to celebrate "in peace, with respect to the adversary."
The Venezuelan leader added that he had sent a message to opposition leader Julio Borges, asking him to "abide by the transparent results."