Iran
Majlis speaker to attend IIPU meeting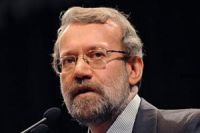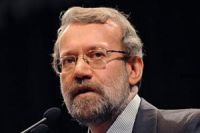 Iran's Majlis (parliament) Speaker Ali Larijani will visit the Sudanese capital Khartoum later this month to attend the eighth General Assembly Meeting of the Islamic Inter-Parliamentary Union (IIPU).
According to Press TV, the meeting will be held in Khartoum on January 21-22. The last meeting of the Union was held in the Malaysian city of Palembang in January 2012.
The major topics of discussion in the seventh assembly included Islamic Awakening, Palestine's membership in the United Nations, modern technologies, counterterrorism, sustainable development, and the peaceful use of nuclear energy in the Middle East.
Parliament speakers from Afghanistan, Iran, Iraq, Malaysia, Qatar, Saudi Arabia, Sudan, Syria, the United Arab Emirates and Turkey were among the participants of the Malaysia event.
Apart from delivering a speech at the event, Larijani also held talks with his counterparts as well as other top officials of Islamic countries on the sidelines of the event.
The IIPU was established in 1999 based on an initiative by Iran. It seeks to strengthen parliamentary cooperation among Islamic countries in order to solve challenges facing the Islamic world.