Iran
Majlis speaker: Unilateral sanctions imposed on Iran blatant example of economic terrorism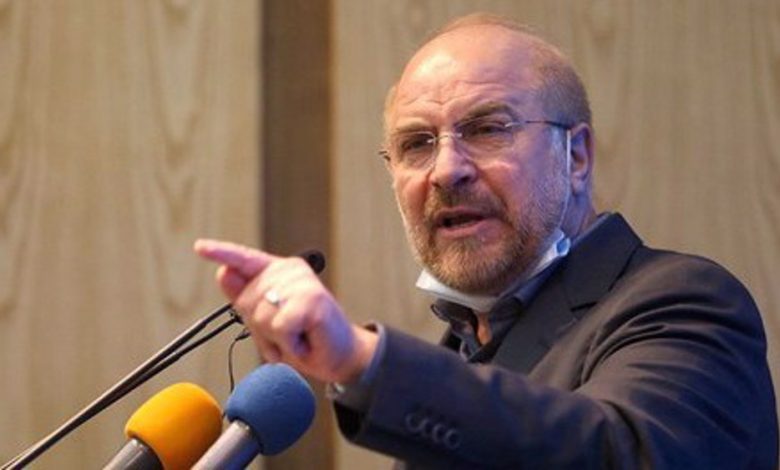 Iran's parliament speaker says unilateral sanctions imposed on Iran by Western countries, topped by the United States, constitute a blatant example of state terrorism, adding that parliaments can play a key role in fighting against terrorism and preventing extremism and violence.
Mohammad Baqer Qalibaf made the remarks on Thursday while addressing a conference on countering terrorism and strengthening regional ties, which was held in Antalya, Turkey. The conference was also attended by missions from China, Afghanistan, Iraq, Pakistan and Russia.
"If the use of force, fear and pressure to achieve political goals is a key element in defining terrorism, then there is no doubt that the United States' unilateral and cruel sanctions on parts of the world and on the Iranian people is a clear example of economic terrorism," Qalibaf said.
Under its "maximum pressure" campaign against Iran, the United States unilaterally imposed what it called the harshest ever sanctions on Iran after it nixed a multilateral agreement over Iran's nuclear program in May 2018. The sanctions have inflicted great harm on Iranians, especially in the aftermath of the spread of the coronavirus more than a year ago. https://if-cdn.com/iZ6b2Gv?v=1&app=1
The US has also imposed unilateral sanctions on tens of other independent countries. Russia said last month that unilateral sanctions are in force against 20 percent of United Nations member countries.
"Of special concern is unilateral measures of compulsion that are not based on international law and that were imposed without a corresponding resolution of the UN Security Council or in addition to its measures," Maria Zabolotskaya of the Russian mission to the UN said. "Even amid the global pandemic, unilateral sanctions have been imposed on 20% of United Nations member states."
The United Nations has also repeatedly criticized the use of unilateral coercive measures against independent nations.
Elsewhere in his remarks, Qalibaf said Iran has always believed that parliaments can play an important role in strengthening relations between nations as well as in preventing the spread of violent extremism and fighting terrorism.
He emphasized that certain countries, in particular the United States of America and the illegitimate regime of Israel, take advantage of terrorism and terrorist groups as a tool to achieve their goals with impunity.
The parliament speaker also referred to the coronavirus pandemic as a new phenomenon that has exacerbated the spread of terrorism and violent extremism. https://if-cdn.com/DRAh3sy?v=1&app=1
"Terrorists exploit disputes, lack of [public] trust, and economic problems created by COVID-19 in order to spread fear, hatred and division, as well as to radicalize and recruit new members," he stated.
Unlike COVID-19, he continued, terrorism has not been acknowledged as a new phenomenon, while it has gravely threatened world peace and security.
Qalibaf noted that it is quite clear and undeniable that the Islamic Republic of Iran has always been exposed to terrorism and therefore has always tried to play a prominent role in the front line of countering terrorism.
"Undoubtedly, the systematic fight against terrorism and extremism as a destructive global threat requires recognizing and confronting the ideological contexts and origins of the troublesome countries that support them," he remarked.
"In fact, the strategy of some countries is taking advantage of terrorism as a weapon to advance their foreign policy goals rather than fighting it," the speaker added.