Europe
Major blast hits German chemical plant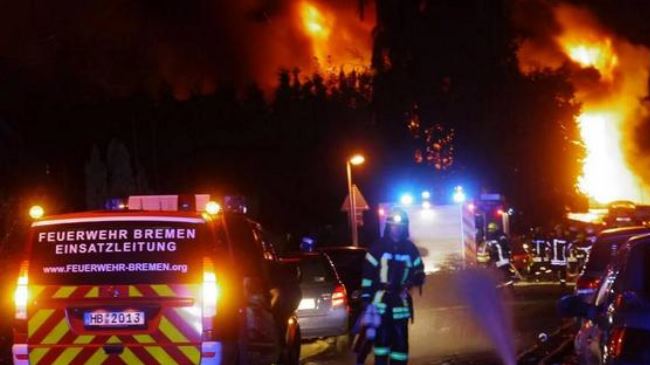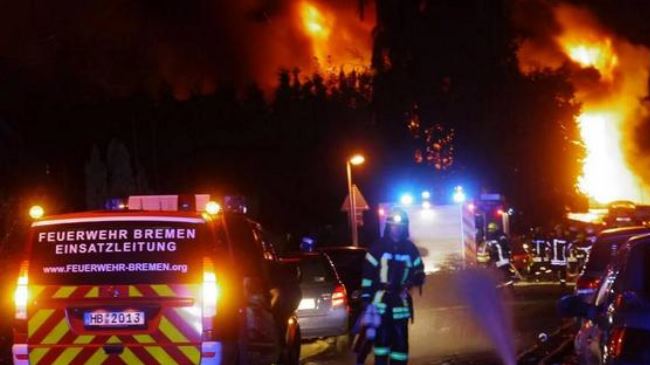 A powerful blast has rocked a major German chemical facility near the northern city of Bremen, inflicting "serious damage" to the plant and injuring at least one person, first responders say.
More than 300 firefighters were reportedly called in to battle the massive fire triggered by the Tuesday evening explosion, which was heard from kilometers away, at the Bergolin company plant in Ritterhude, a city north of Bremen with a population of 15,000.
Authorities also deployed 60 police officers to the scene for unspecified security reasons. The railway line between Bremen and Bremerhaven was initially shut down following the accident.
The plant reportedly produces primarily industrial coatings.
Several factory buildings have caught on fire and one employee of the facility has been reported missing from the site of the incident, said a spokesperson for the local police department as cited in German daily Bild.
"We have so far only discovered his car," police spokesman Mark Neumann said, following a the blast.
This is while local authorities say that at least one individual was seriously injured but could not verify whether he was the missing worker.
Meanwhile, other German news outlets cited police authorities as saying late Tuesday night that the fire had been largely contained by firefighters.
Moreover, several residential units near the plant were seriously damaged by the blast, with some reportedly in danger of collapsing, a police spokesman added.
Local residents were asked to stay indoors as thick black smoke was observed in the sky following the incident.